Motifs and Patterns: Fundamentals of design vocabulary
Motifs are decorative and storytelling devices that are used to convey the cultural, historical and artistic contexts in which Indian textiles are crafted. These simple shapes are often combined and repeated in groups across a textile to form patterns. The complex arrangements and expert use of colour, repetition, and symmetry within these patterns bring to life the design of the textile. Many of these motifs and patterns can be found across different artistic traditions in India, in different styles and templates of which we will explore a few in this topic.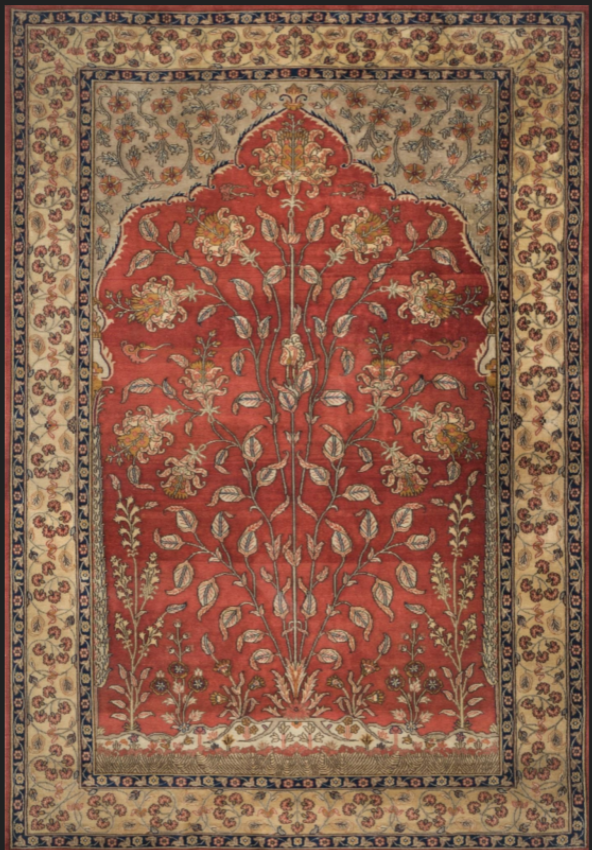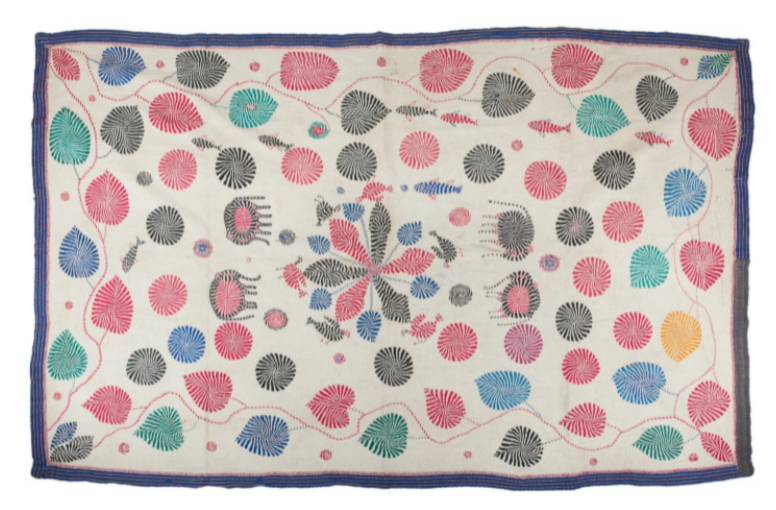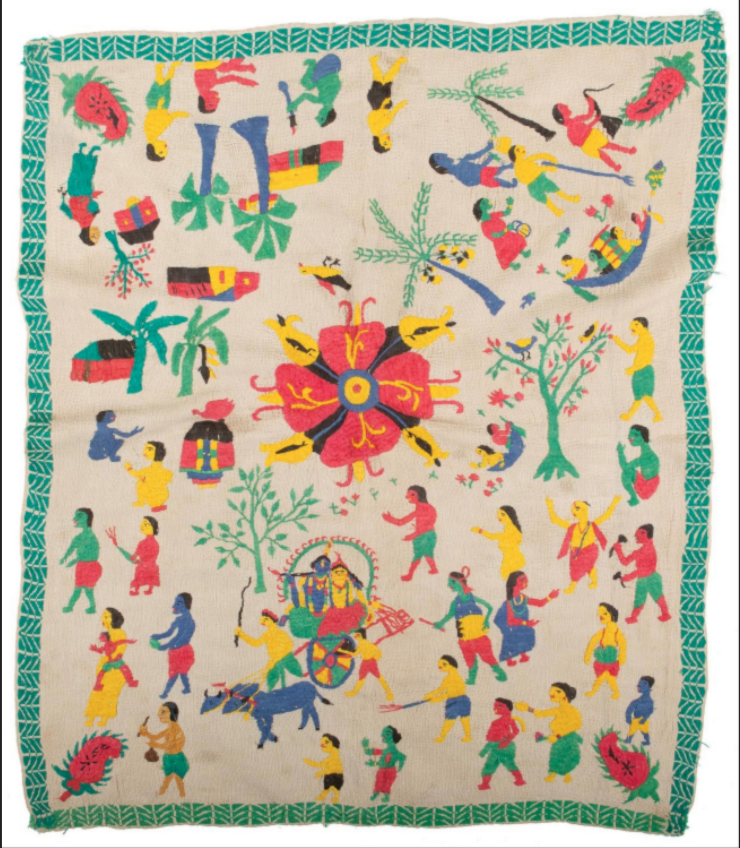 The motifs that are found on Indian textiles serve both decorative and symbolic functions for their makers and wearers. They also often reflect the environment in which the makers live and work.
Common Indian motifs, designs and patterns are inspired by:
Flora and Fauna
Religion and Mythology
Art and Architecture
Cross Cultural Exchange
Let us look at some of the most prominent motifs featured in Indian textiles.
Paisley: Known by different regional names such as Kairi in Gujarat and Rajasthan, Mangkolam in Tamil Nadu, and Kalka in Bengal, this motif is characterised by its elongated teardrop shape that also resembles a mango. Found across most textile traditions in India, the motif has many diverse origin stories. While some weavers believe that the motif was brought to India from Persia, it is also likely that it developed independently in a number of regions in the country, from the silk brocade weaving centres of Kanchipuram in the South to the block printing centres in the West. The motif became widespread all over the world along with the large-scale international trade of pashmina shawls from Kashmir from the sixteenth century onwards. It is widely recognised as 'Paisley', named after a town in Scotland where imitation Kashmiri shawls were mass produced during the eighteenth century. The paisley motif is widely used around the world in contemporary fashion and design.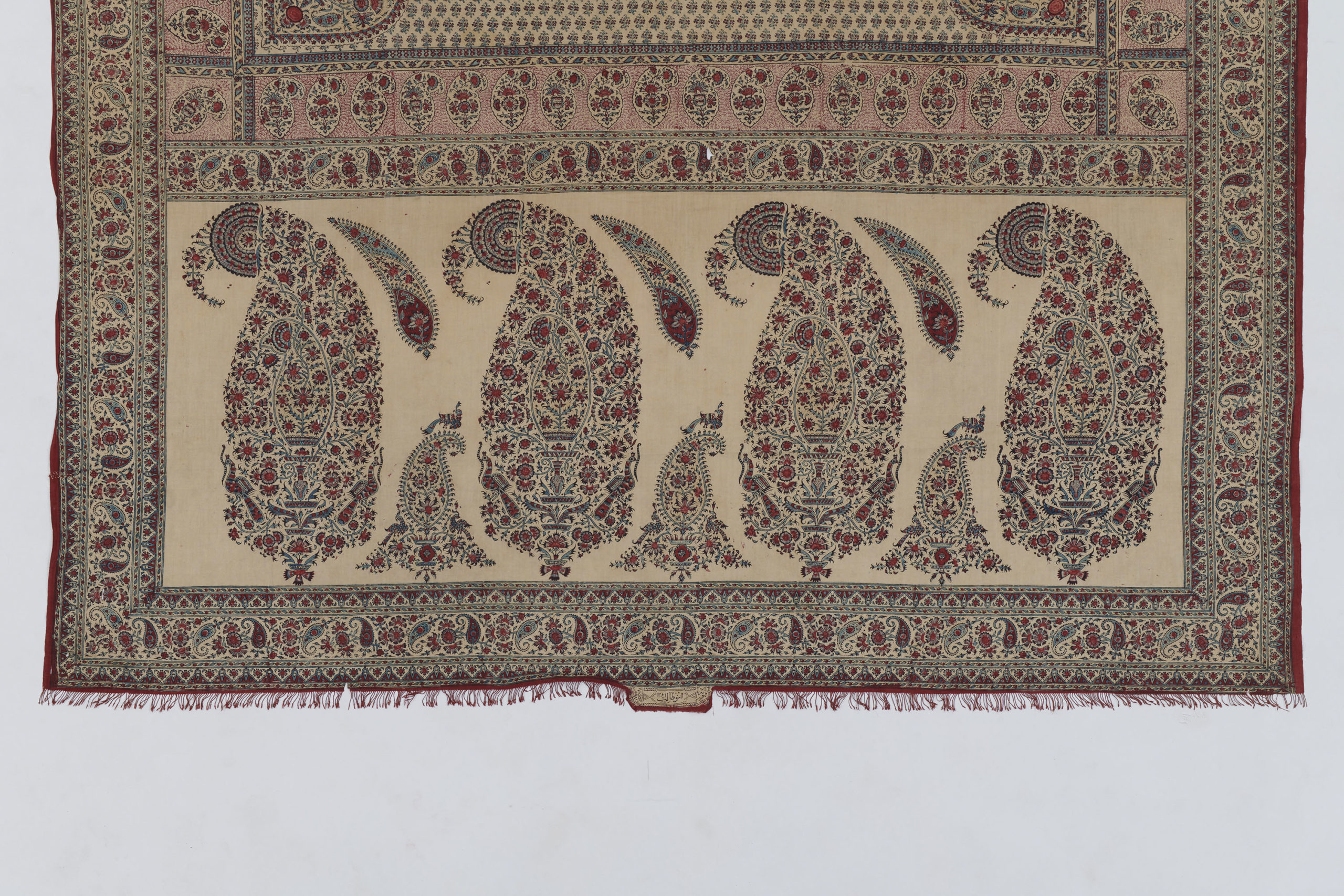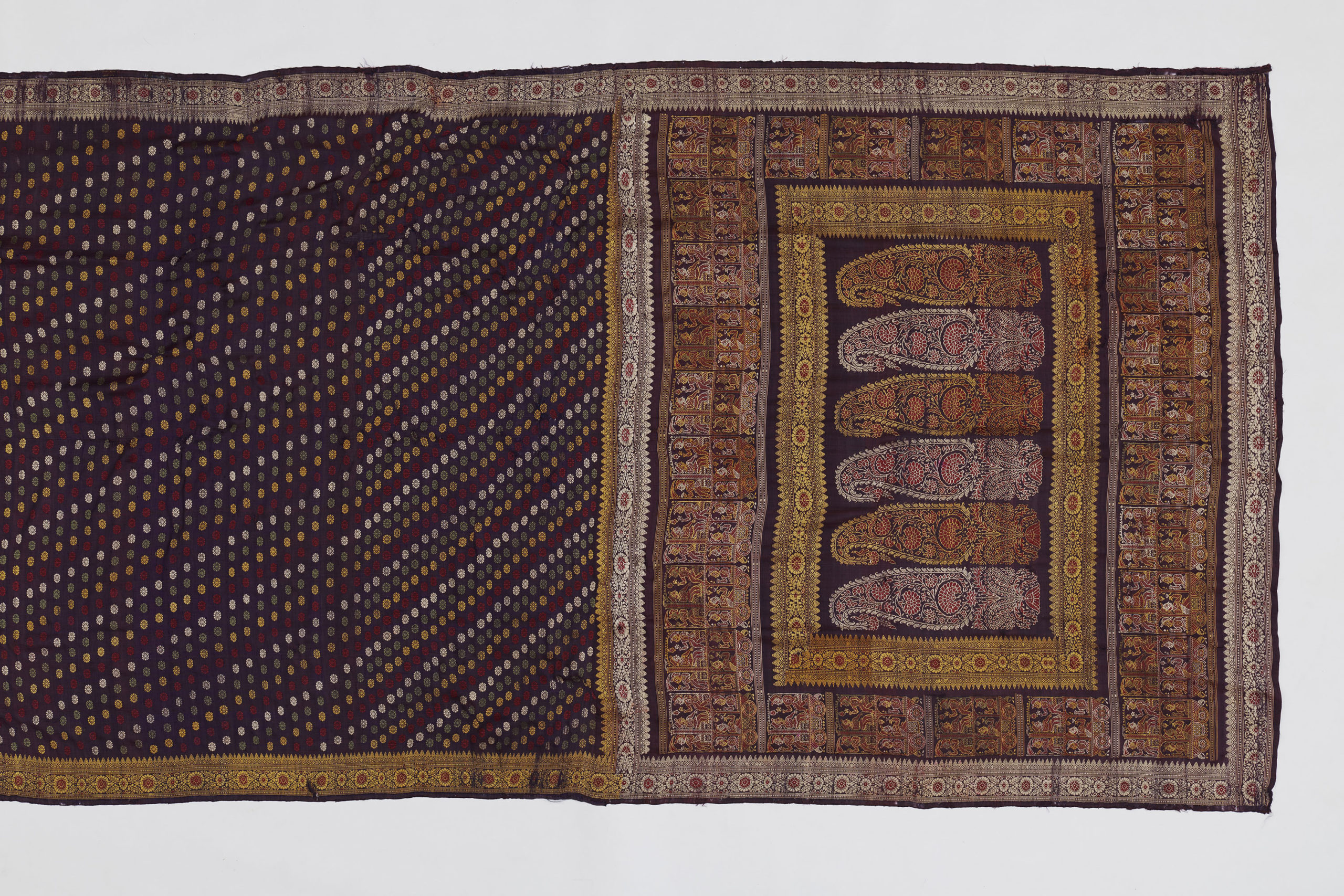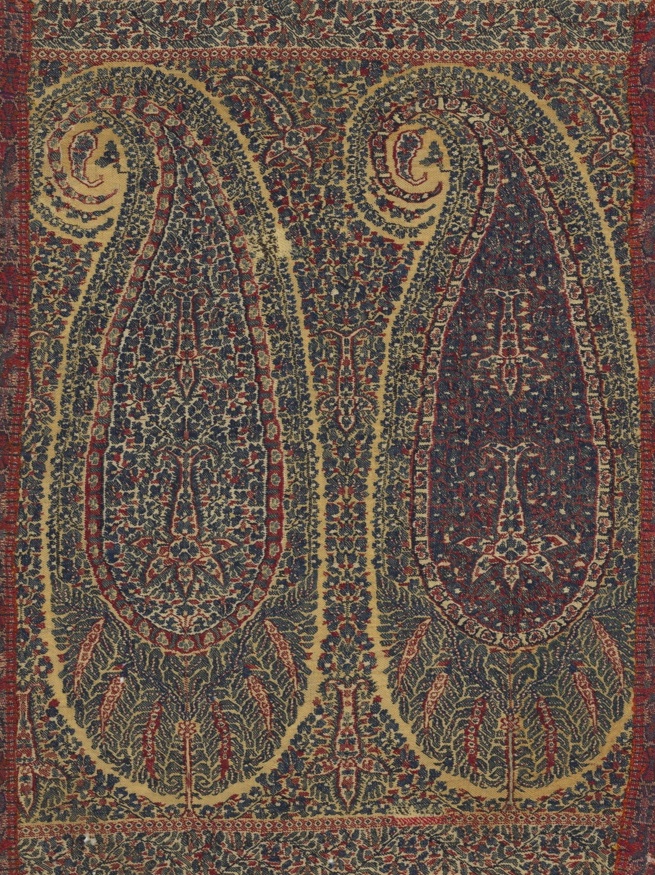 Jaali: Inspired by the intricate trellis or lattice pattern of islamic architecture, jaali is a popular pattern depicted in a number of textile traditions such as Kalamkari, Banarasi brocade, Ajrakh and Patola. The design is geometric, and is made up of ornamental and stylised lines and shapes. This architectural motif is also commonly seen in Mughal and Rajput miniature paintings and mosques.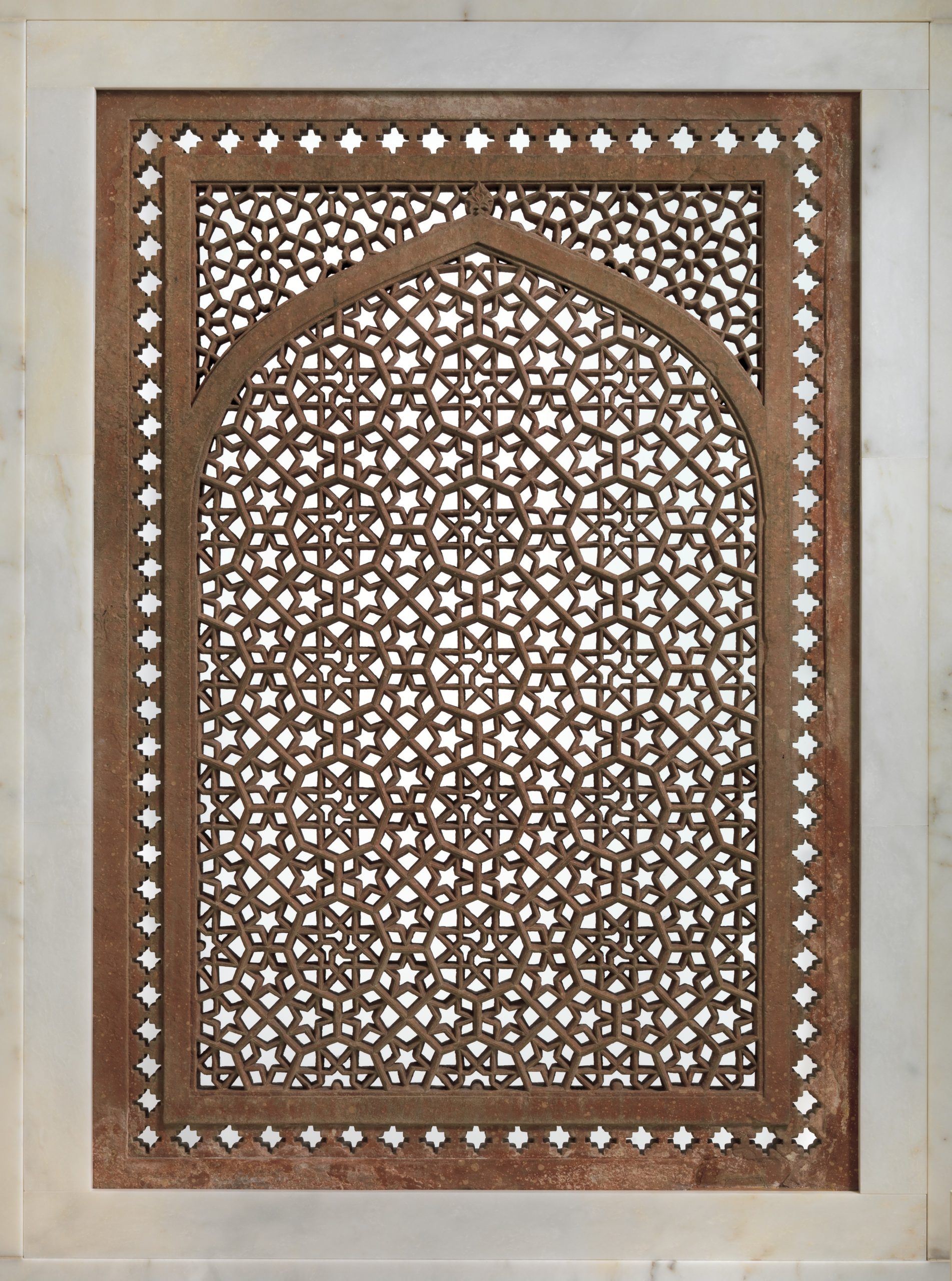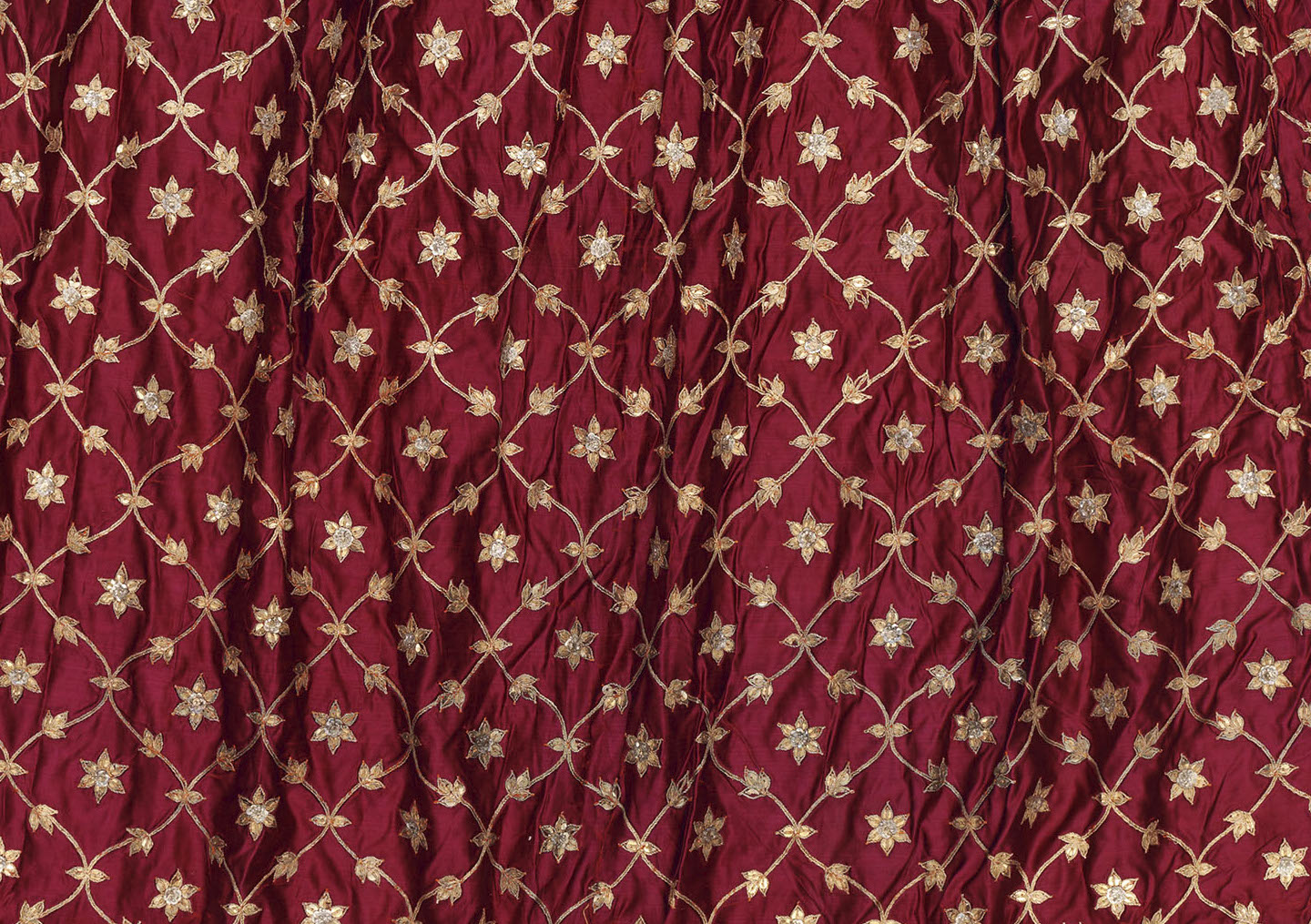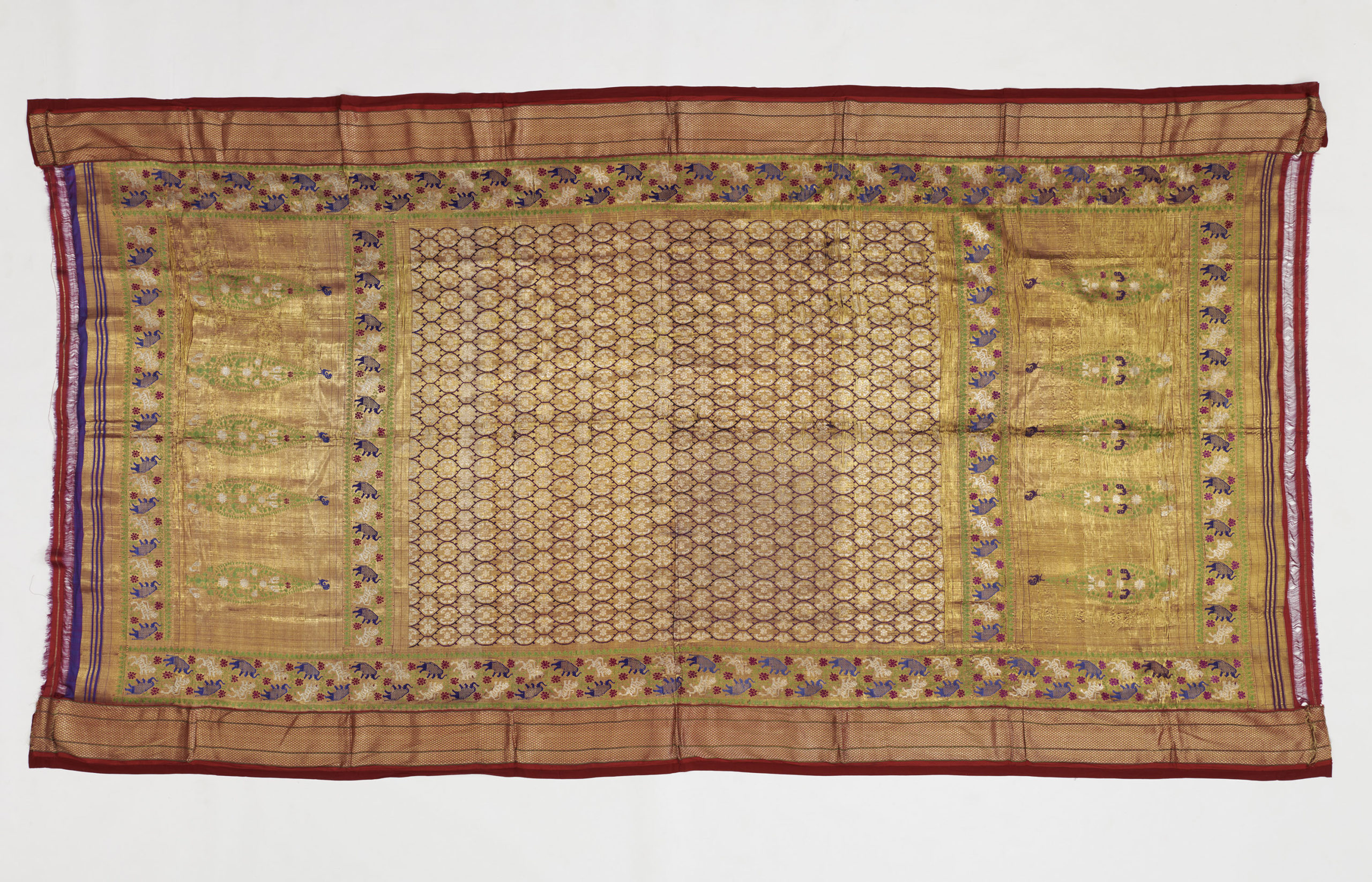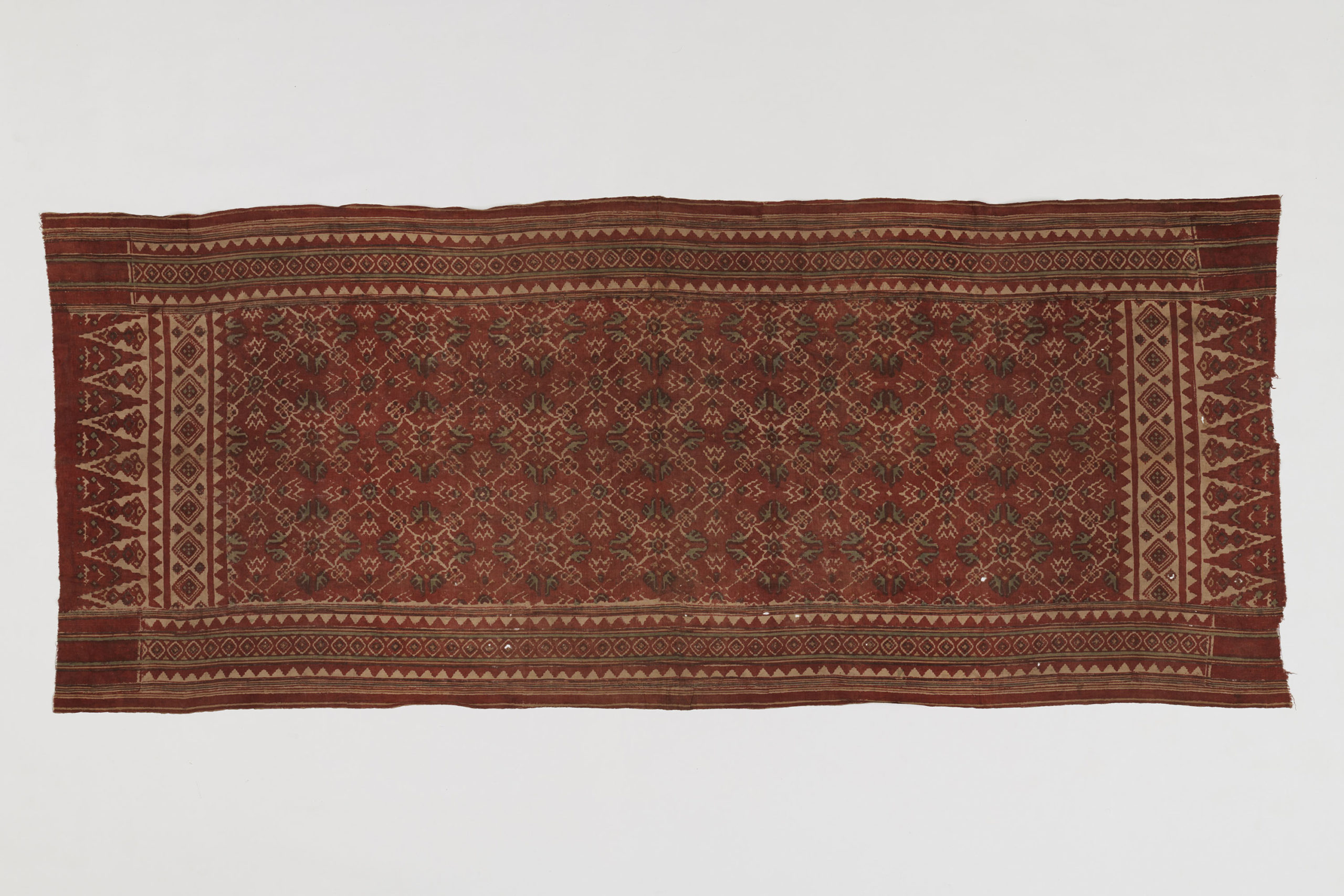 Chevron: Seemingly simple zigzag patterns, chevrons are often used as borders on many textiles. Chevrons are also known by other names such as saw-tooth and temple border, and are also seen in stylised forms. Chevron borders are found in many sari traditions such as Kanjivaram brocades, Pochampally ikats and Patan Patola. They are also featured as the main patterns in phulkaris.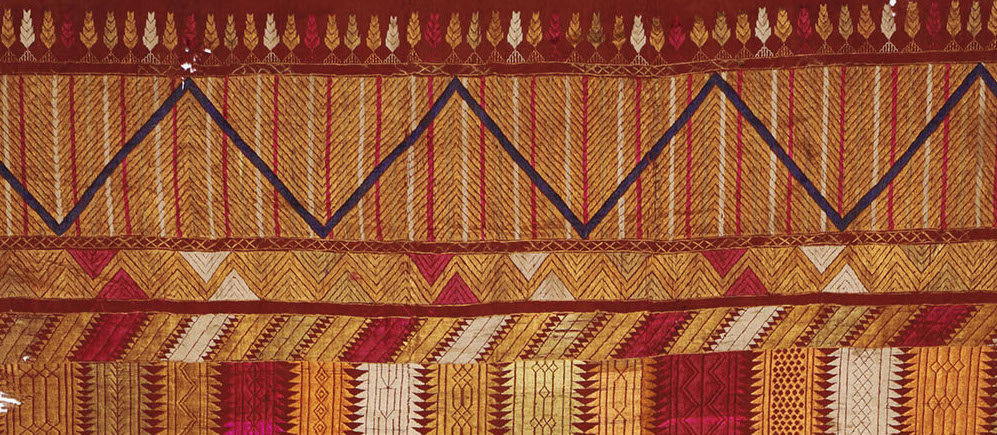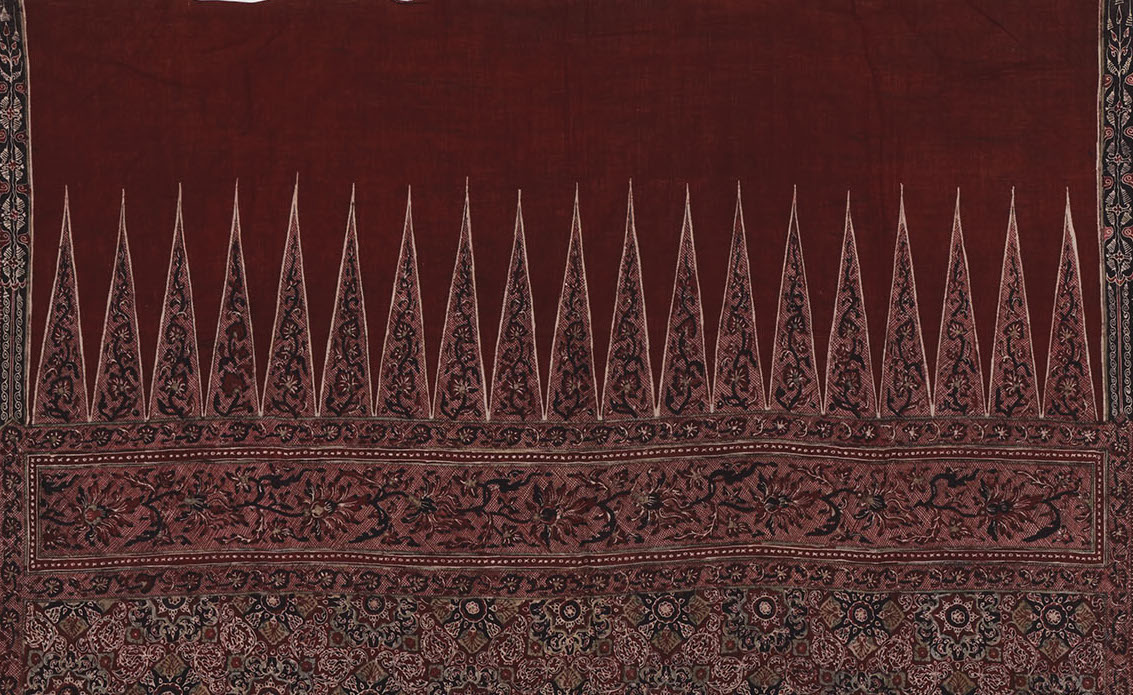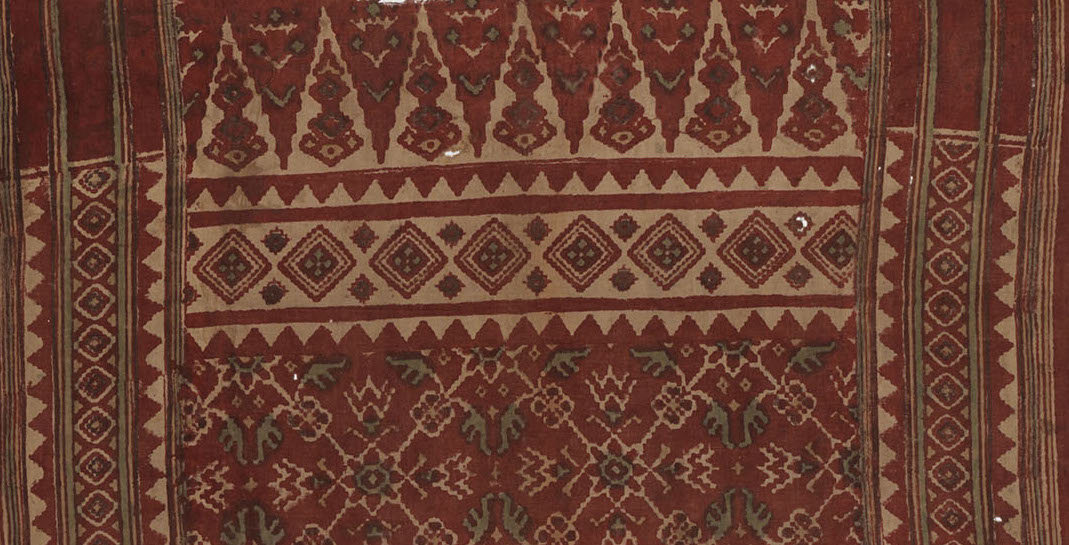 Tree of Life: Popularised in the large hand-painted kalamkari hangings of the seventeenth and eighteenth centuries, the Tree of Life is a cosmological motif depicting a large tree emerging from the earth. Recognised and adapted by cultures all over the world, it bears deep symbolism of the connection between heaven and earth, and often features in origin myths. You can see this motif across folk and tribal art in India and also in architecture.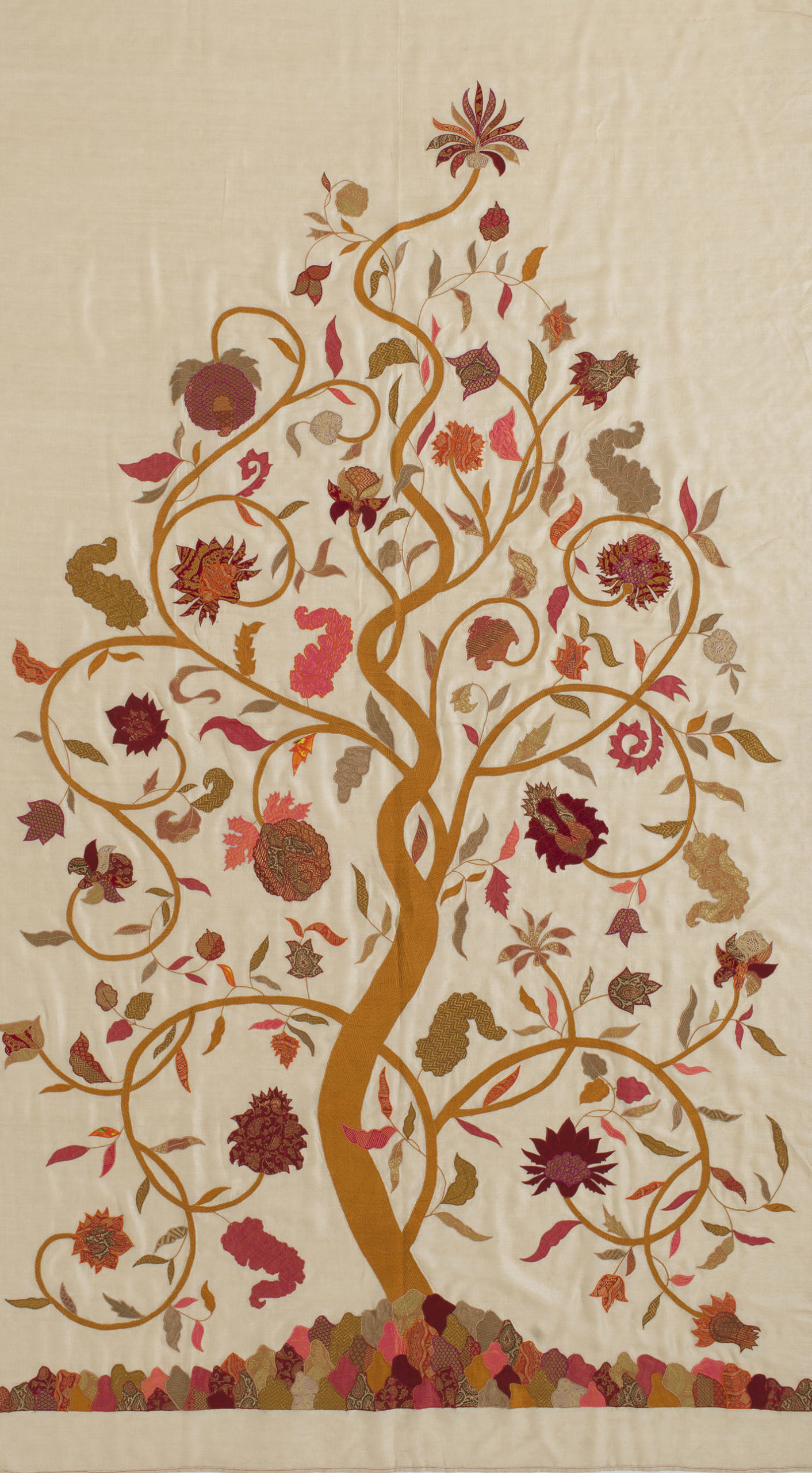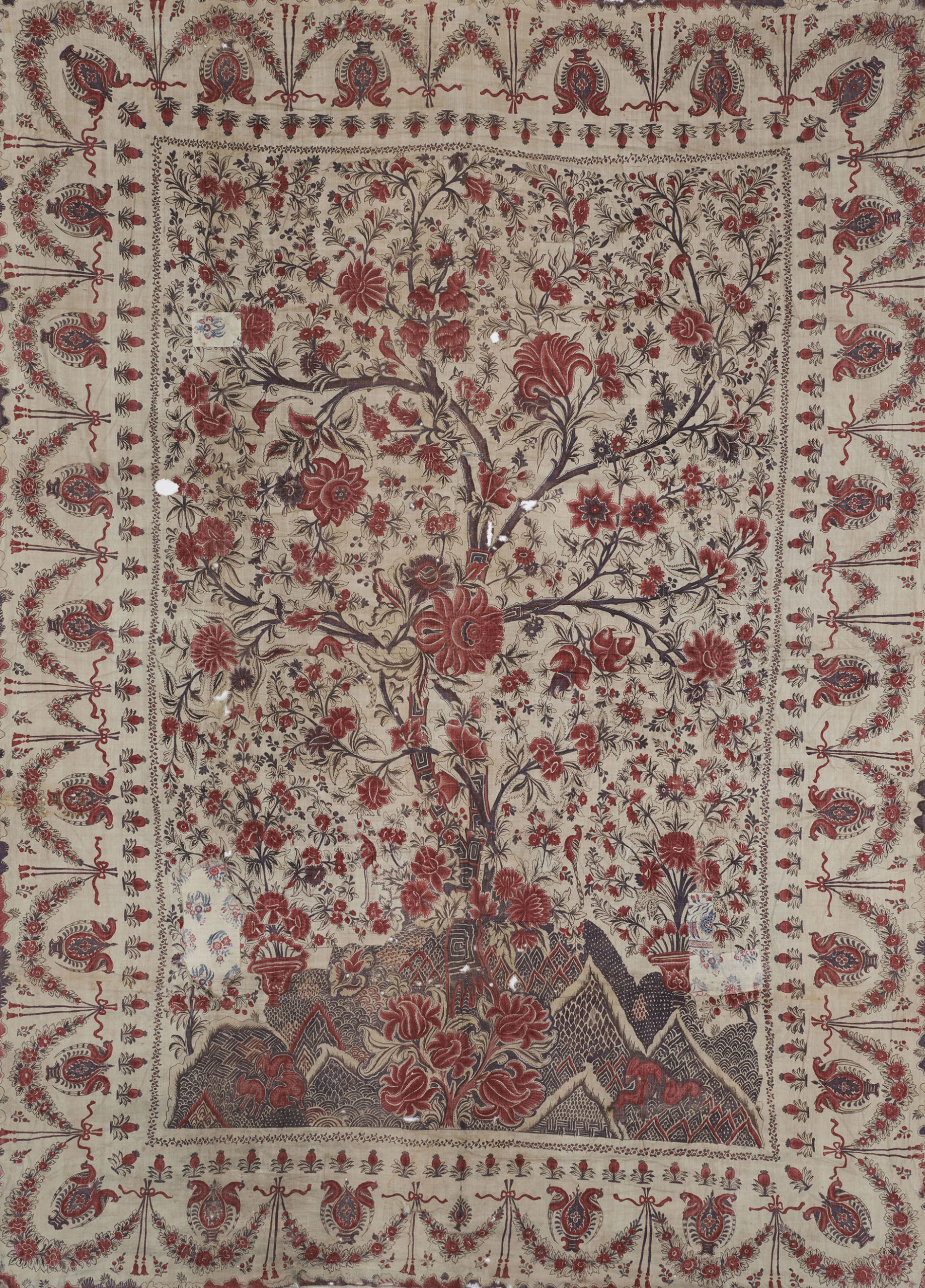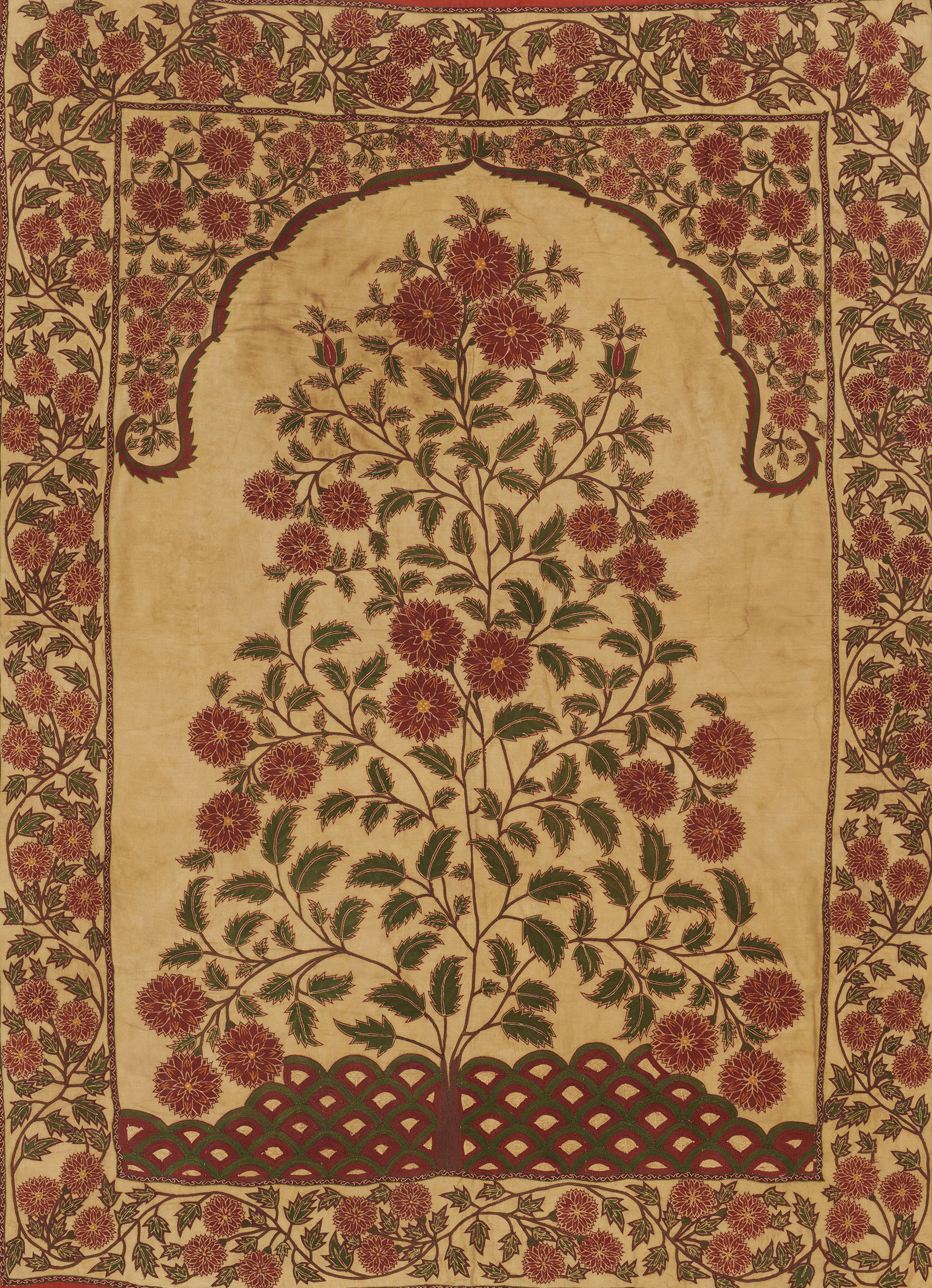 Shikargah: Derived from the Persian word for hunting, Shikargah refers to hunting scenes, most commonly seen in carpets, Banarasi brocade sarees and Kashmiri shawls. These scenes may feature kings or noblemen hunting game in forests or may feature wild animals hunting domestic beasts. Shikargah scenes are often characterised by overtones of beastly violence.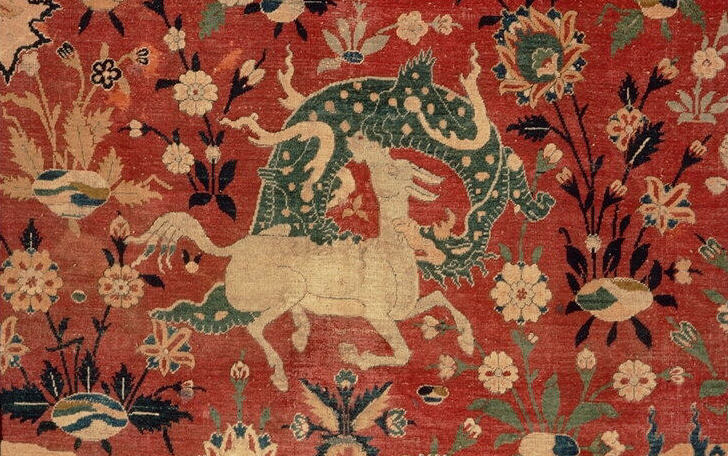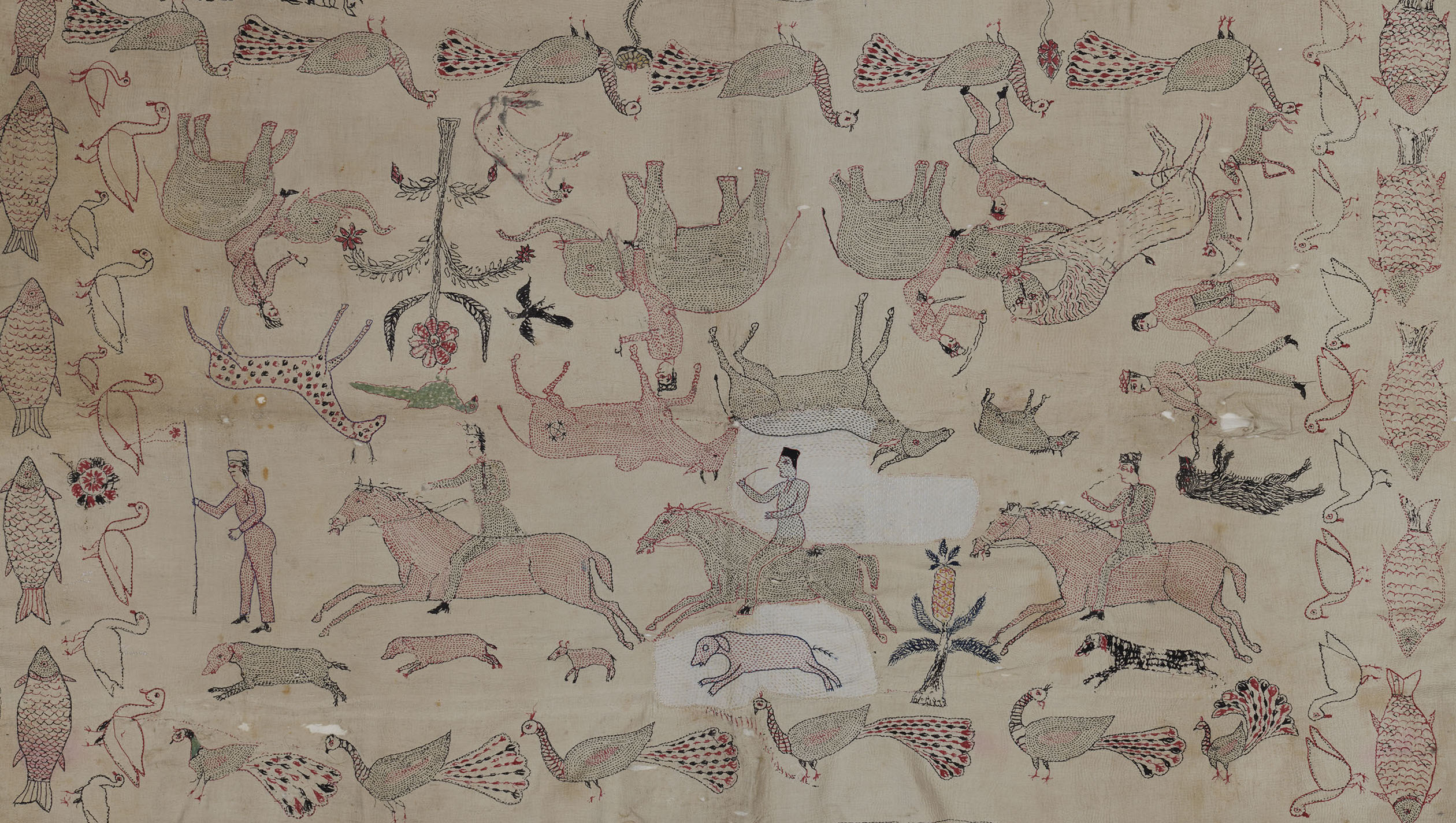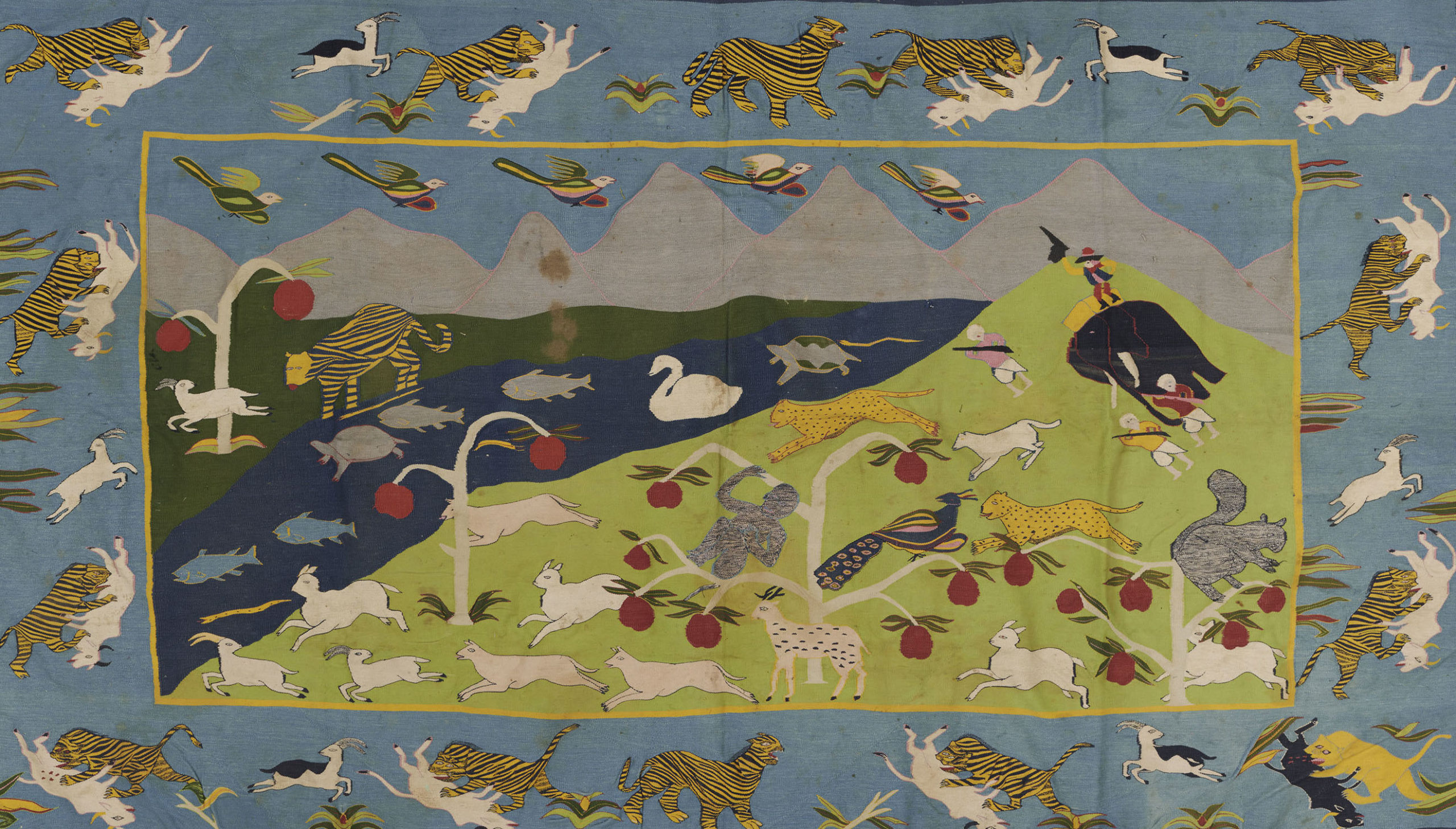 Hamsa: Hamsa or the annapakshi is a mythical, swan-like bird often associated with the goddess Saraswati. A common symbol in Hindu and Buddhist tradition, it has been represented in different types of textiles across the country for centuries. You can also see various iterations of the motif on other forms of art, ranging from sculptures to devotional objects and even paintings.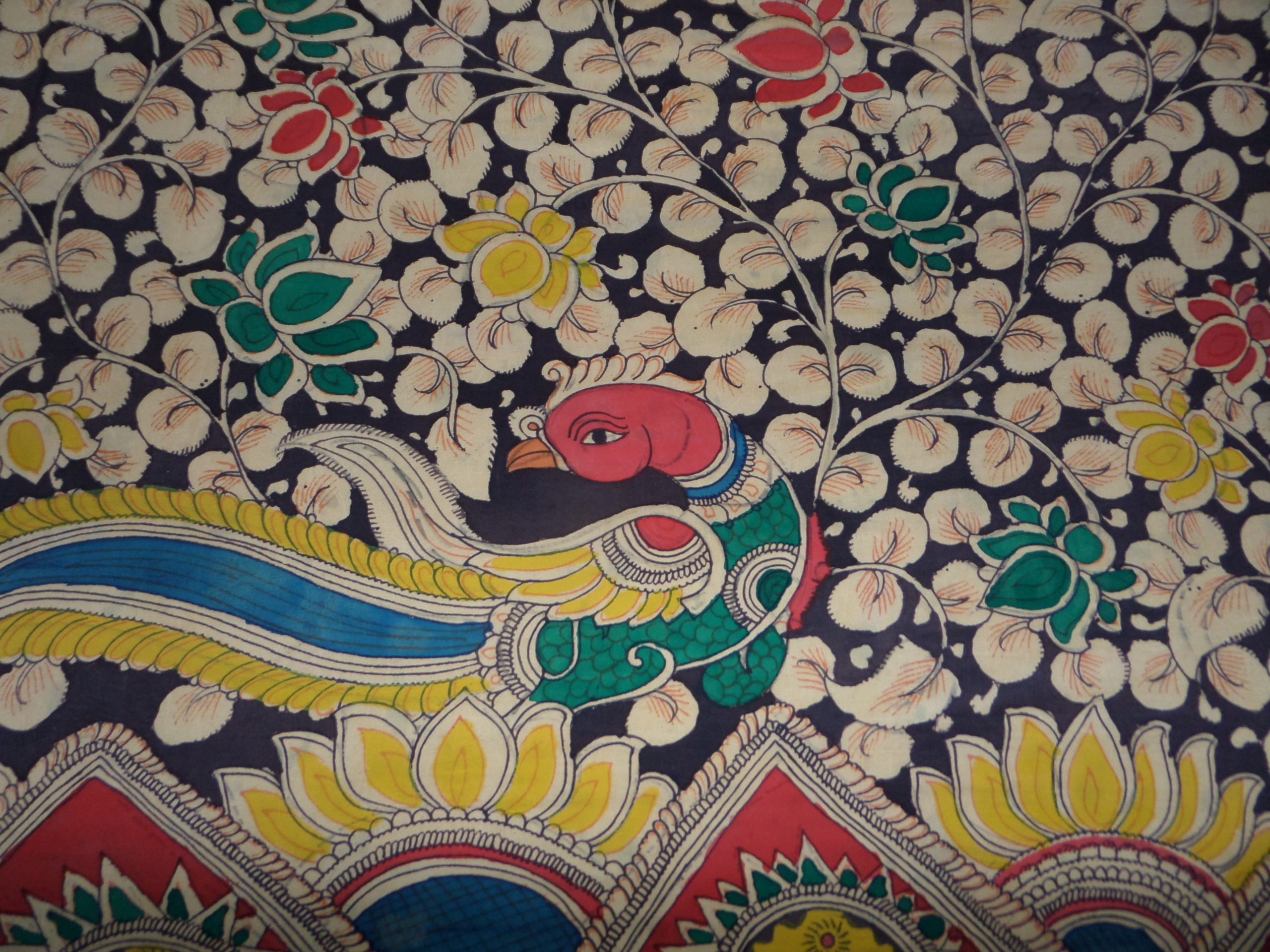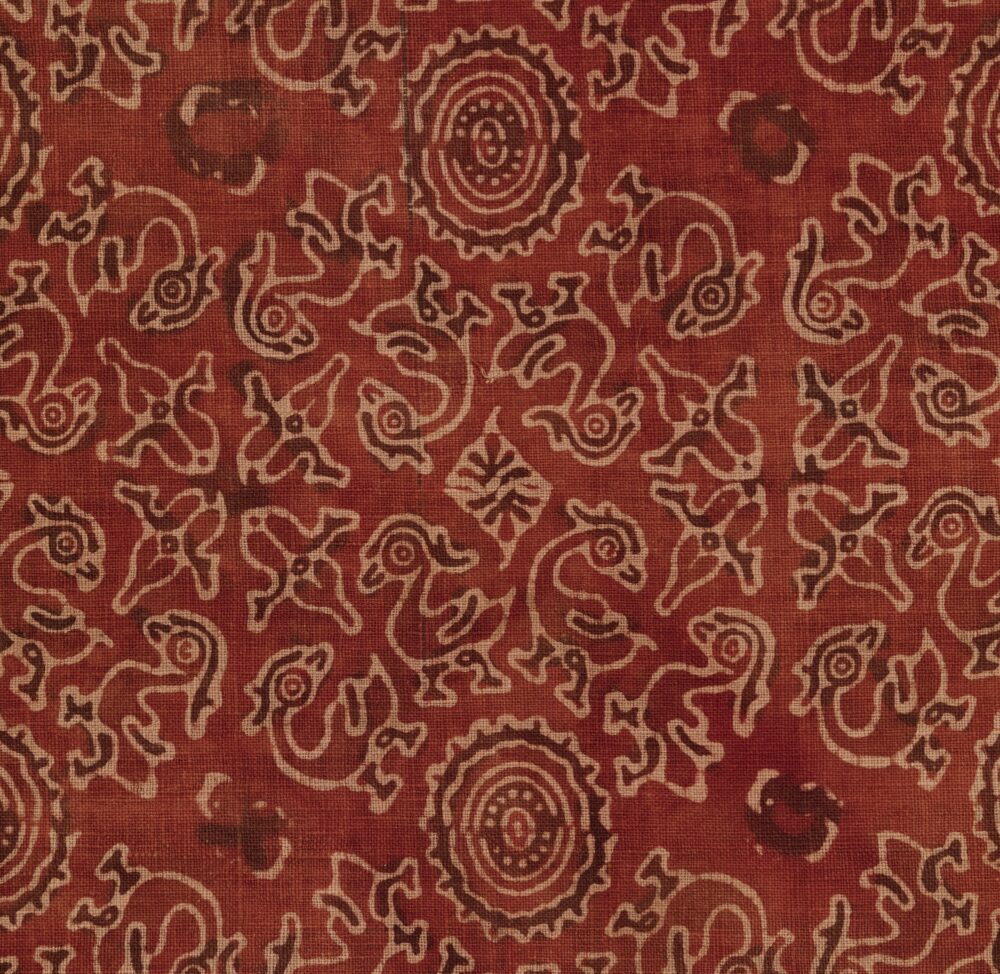 The use of simple motifs to form complex patterns on textiles demonstrates the creativity and expertise of the artisans. Oftentimes, it is the harmonious and even unexpected arrangement of a combination of motifs that sets a textile apart and makes it a treasured piece. You can think of them as a language of their own, directly connecting the textiles to art history and visual culture!