Nasreen Mohamedi & Zarina
Within the diverse explorations of abstraction by Indian artists, one approach that has been particularly celebrated is minimalist abstraction. Minimalist art aims to distill expression and the principles of abstraction to their simplest and purest, most often prioritizing linear and geometric forms. In India, the emergence of minimalist abstraction is tied to two pioneering female artists, Nasreen Mohamedi and Zarina. Nasreen and Zarina each developed their singular visions independently. As Nasreen worked through gridded lines and geometry largely in pencil on paper in her studio in Baroda, Zarina's global travels and outlook informed her lifelong consideration of home in her work as a printmaker and sculptor. In this topic, we look at how Nasreen and Zarina expand our understanding of an international language of modernism, abstraction, and minimalism.
Nasreen Mohamedi
Nasreen Mohamedi, born in Karachi (now Pakistan) in 1937, was a celebrated Minimalist artist who trained at St. Martins School of Art in London in the 1950s, and returned to Bombay in 1958 where she was mentored by Gaitonde. They both had studios at Bhulabhai Desai Institute in the late 1950s. Both had an interest in Zen and mysticism, which accounts for a certain similarity in outlook in their art and lives. Mohamedi moved past early figurative paintings in oil on canvas and began to look to the grid as a template for her drawings; in doing so, she was following a long tradition of 20th century international artists who had used the grid to structure their works and ideas. But while some artists who used the grid took it as ready-made mechanical or geometric forms, one that could be replicated and extended beyond the picture plane, Mohamedi's drawings always show fine traces of her hand moving over the paper. Her forms are precise, but also humanistic in a way that many modern artists working with the grid tried to avoid.
Her works are largely unsigned and undated, but through the 1970s, she used ruled lines in delicate pencil on paper to take away all traces of the figure or reference to nature in her work. Later, she worked even to abandon the grid, and she worked to produce geometric forms like arcs and diagonals that float freely. Mohamedi has recently received a lot of international curatorial attention in the form of solo exhibitions abroad and inclusion in Documenta, in which she is almost always placed as a "unique" figure in the Indian art scene. While her explorations of minimalism and principles of abstraction were certainly her own, it is also worth remembering that she was in close intellectual contact with artists like Gaitonde and Mehta when she lived in Delhi and Bombay, as well as figurative artists Gulammohammed Sheikh, Vivan Sundaram, and others from the 1970s onwards in Baroda.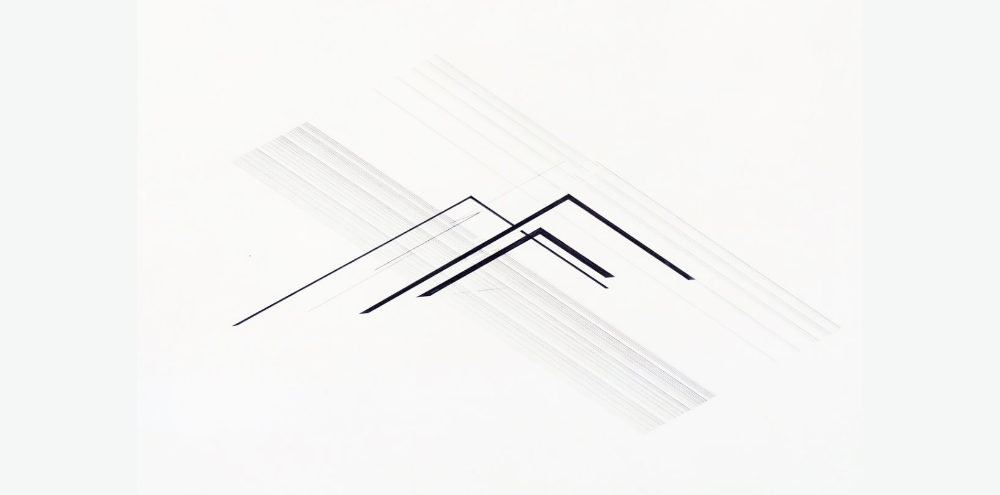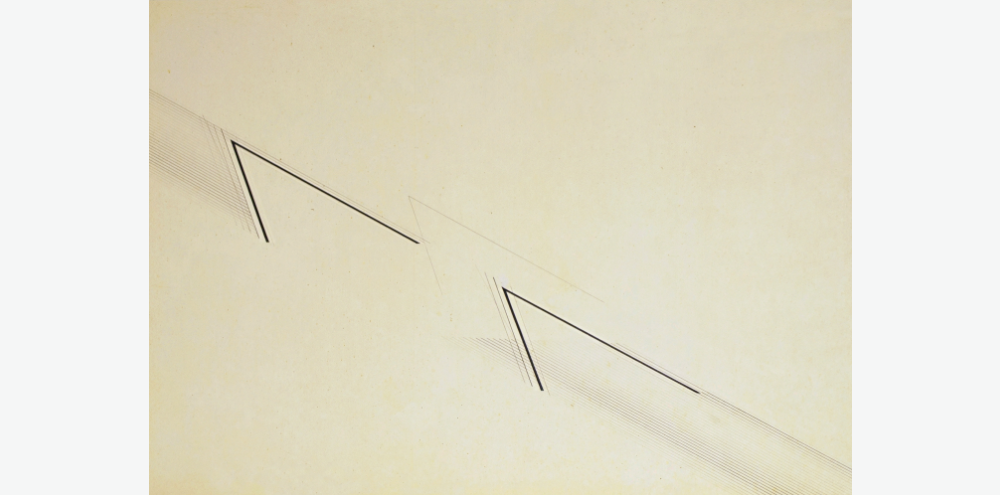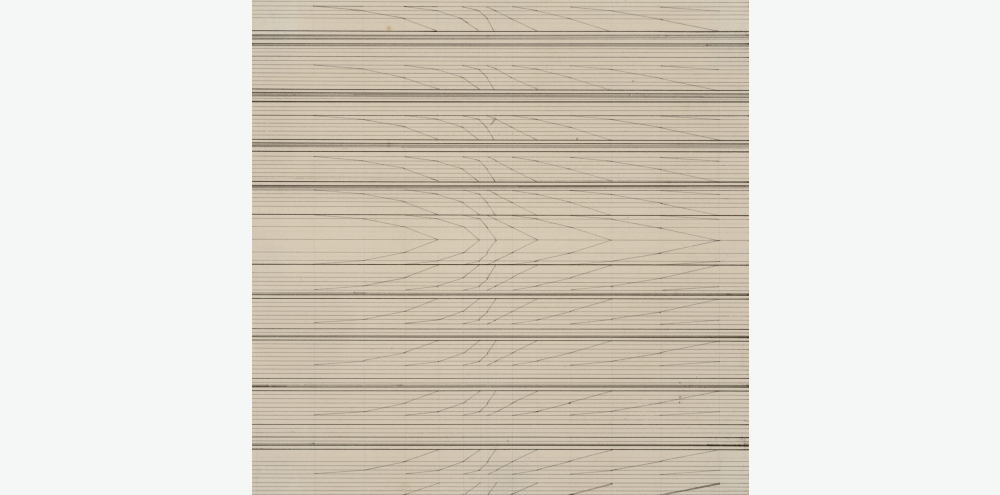 Zarina
Alongside Nasreen Mohamedi, Zarina was the second female artist to explore her own language of minimalist abstraction in these and later years. Zarina Hashmi, who professionally went by Zarina, was born in Aligarh, India in 1937 (the same year as Nasreen Mohamedi) and lived in Bangkok, Tokyo, Paris, and Delhi before settling in New York in the late 1970s. She studied mathematics and architecture in India and unlike Gaitonde and Nasreen, she was never a figurative artist. Zarina was truly a "global" artist before this was common, and apart from her critical role in the development of minimalist abstraction in South Asia, she was a pioneering feminist artist and educator in New York. Through all of her moving around the world, the main subject of Zarina's work became the idea of "home," realized in prints that show real and imagined maps, architectural ground plans, and grids of triangles that she billed "spaces to hide." While, formally, many of her works appear abstract, they are personal in a way that – for example – Mohamedi's weren't, and she remained interested in materiality, in printmaking and otherwise, as can be seen in the integration of silk cord, thread, and eventually gold into her works.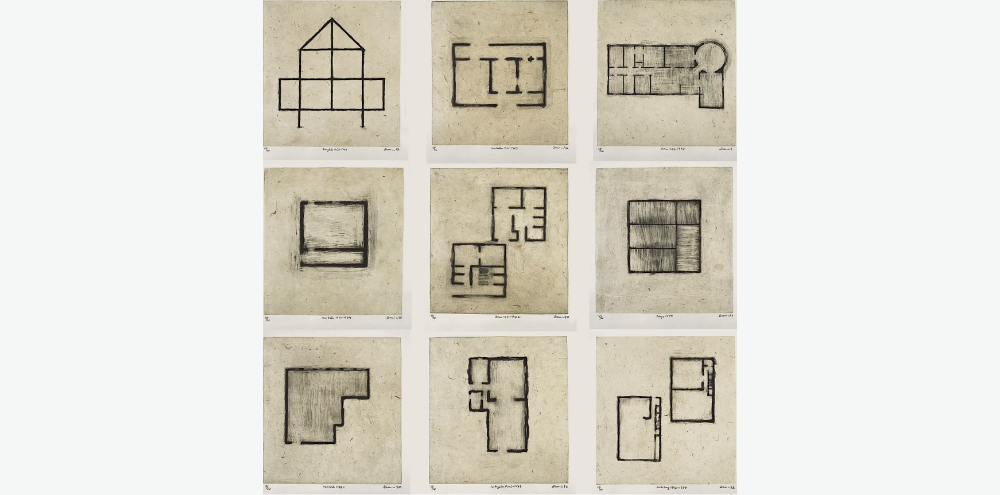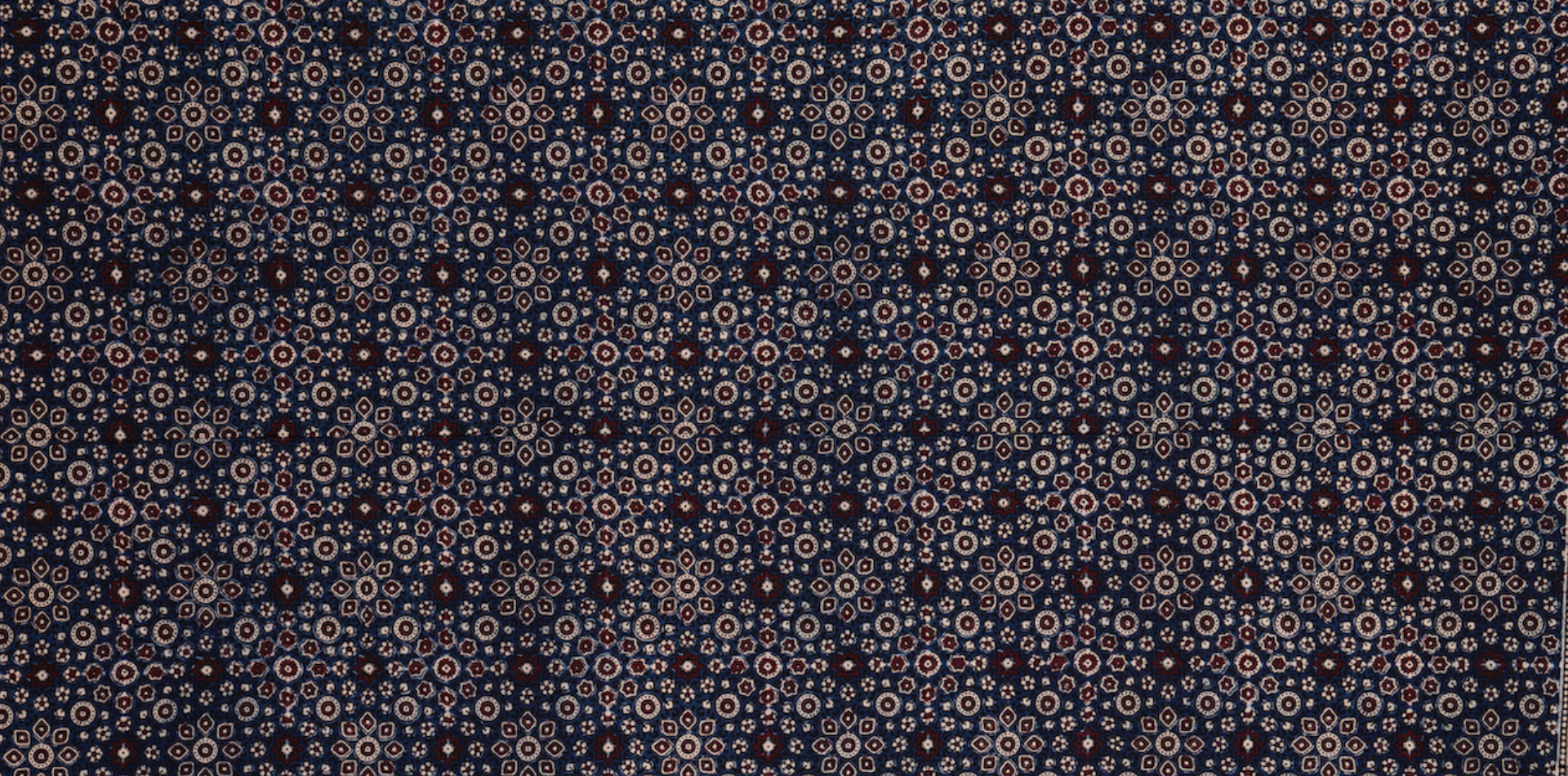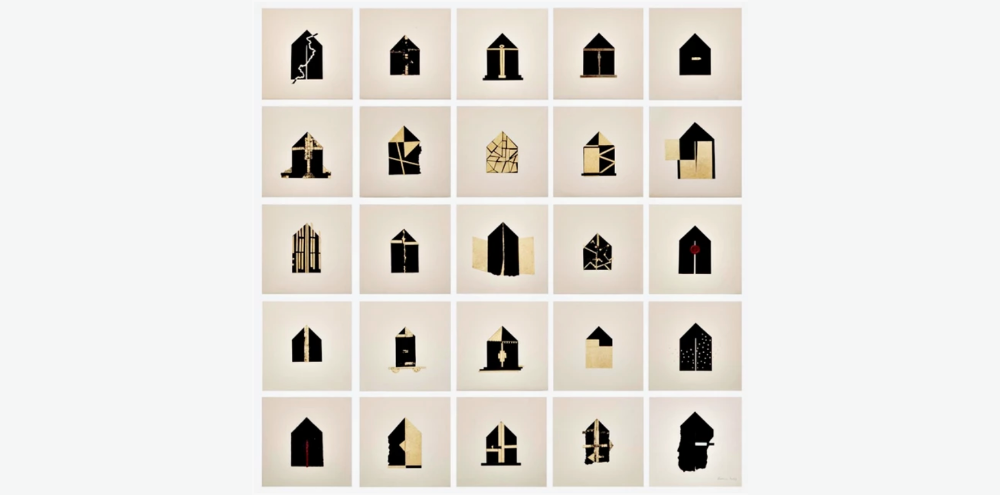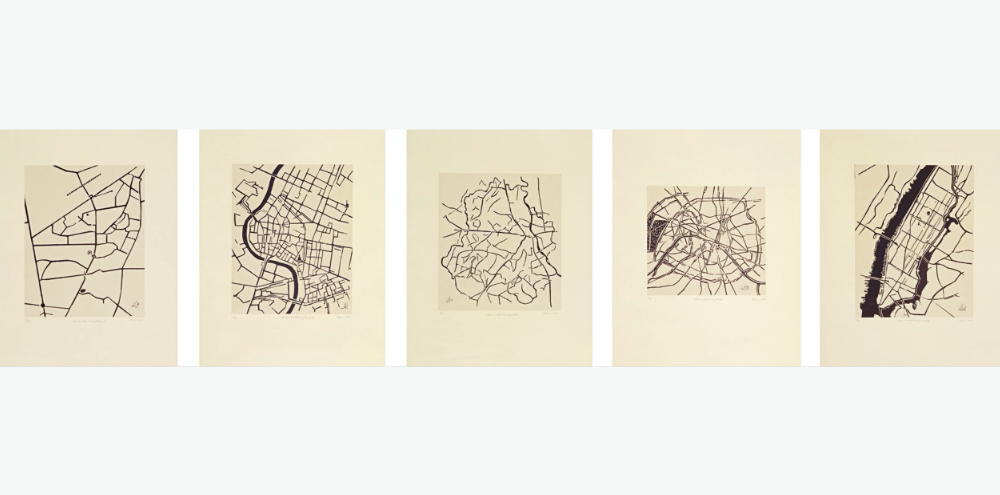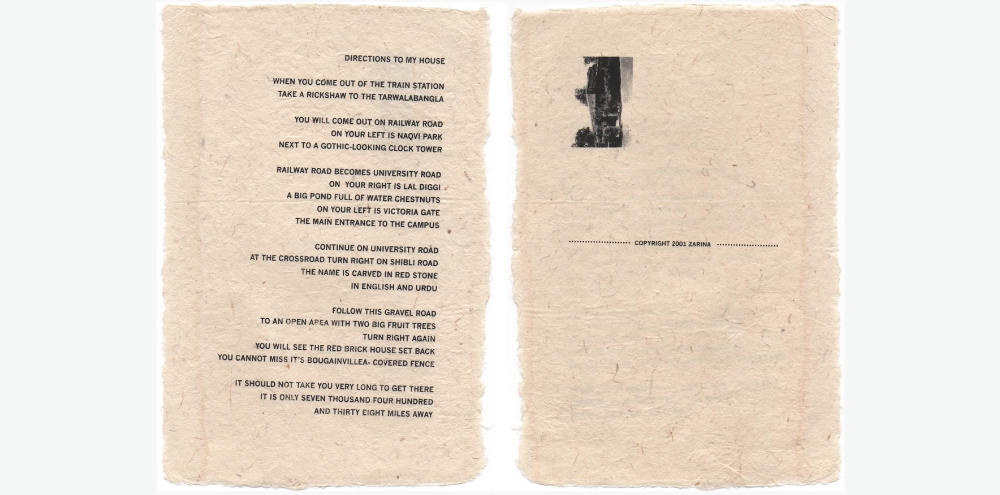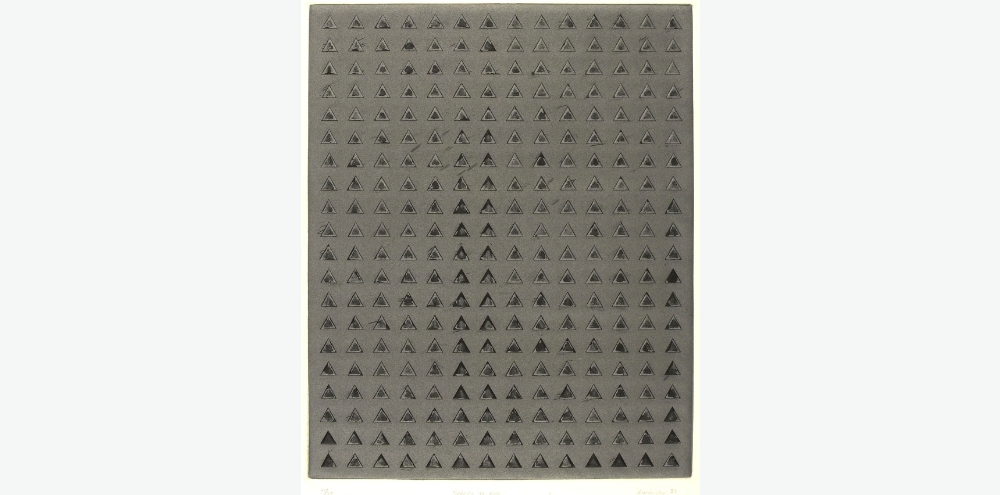 Conclusion
In this topic, we looked at the works of two pioneering women artists, Nasreen Mohammedi and Zarina. While their works have often been read in comparison to each other for their shared use of the style of minimalist abstraction, their approaches diverge in the particularities of the visual forms. Mohammedi's adoption of minimalist abstraction came in response to a distancing from earlier figurative paintings, instead using a grid to structure her forms. The stylistic language of minimalist abstraction devised by these two artists continue to influence contemporary artists like Seher Shah and Tanya Goel today.