New Art for a New India: The Progressive Artists' Group
In the post-independence period, the Progressive Artists' Group in Bombay (now Mumbai) sought a new visual language that could accurately represent India's secular ethos and global aspirations. Artists at this time were experimenting with various ideas and styles and often took several risks with their representations. This sometimes made them political targets, as was the case with MF Husain (1915–2011), which we learnt earlier in this Course. Click on the video below to learn more about how they shaped developments in Indian modernism.
An Enduring Legacy in Bombay
In the 1950s, the Progressive Artists' Group (PAG) had largely disbanded as most of its members had moved abroad. Even so, it continued to influence artists in India. Although not part of its original formation, several artists such as Ram Kumar (1924–2018), Tyeb Mehta (1925–2009), Krishen Khanna (b. 1925), Mohan Samant (1924–2004), Vasudeo S Gaitonde (1924–2001) and Akbar Padamsee (1928–2020) became associated with the group.
Let's take a closer look at the practice of one of these artists.
Krishen Khanna
Krishen Khanna, born in Faisalabad (in present-day Pakistan), trained as a banker in London before moving with his family to India following the Partition that divided India and Pakistan. His early works reflect the tumultuous time and its impact on his life, and a lifelong engagement with figurative art. His painting News of Gandhiji's Death (1948) is a sorrowful depiction of Indians from various backgrounds gathered under a lamp-post reading newspapers. These carry word of the assassination of Mahatma Gandhi — who played a key role in India's freedom movement — at the hands of Nathuram Godse, a Hindu extremist who believed that Gandhi and the Indian government did not intervene to stop the killing of Hindus and Sikhs in West and East Pakistan during Partition. In many ways, this work reflects the trauma of Partition, which continues to be felt long after independence, and the ways in which the PAG artists were grappling with the conflicting identities and experiences of the different regions and communities across India.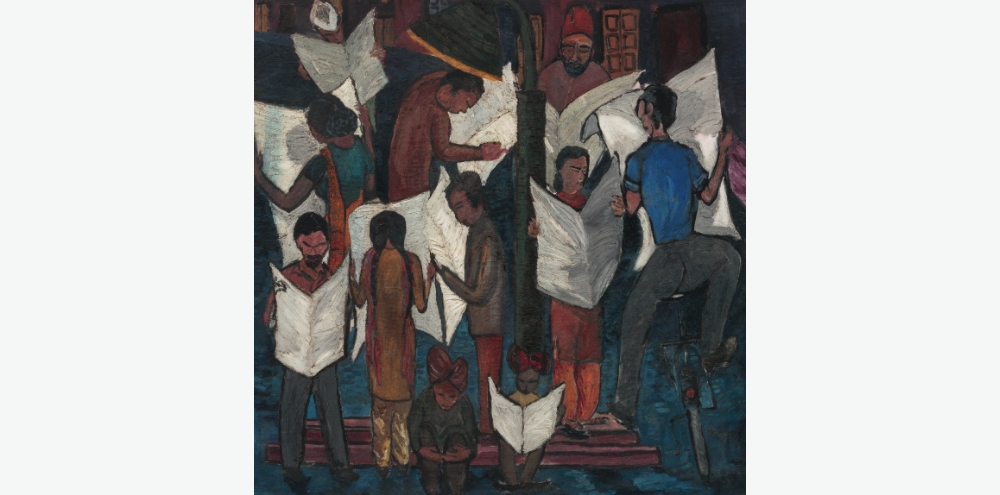 The emergence of the PAG in Bombay, following the crucial moment of independence, also coincided with the kindling of public art spaces in the city in the early 1950s. The Jehangir Art Gallery was founded in 1952 in the Kala Ghoda area of Bombay, becoming central to the city's development as an artistic centre. It remains integral for many artists and audiences until the present day. Artists and others now also had the opportunity to see new artworks on display at spaces like Kekoo Gandhy's frame shop and eventually his gallery, Chemould, which opened on the second floor of the Jehangir Art Gallery in 1963. Along with the Pundole Art Gallery that also opened in the area in the same year, this was among the city's first permanent commercial art galleries. Both remain open to this day with Chemould now continuing to serve as a space for established and emerging artists to showcase their works, while Pundole also operates as an auction house.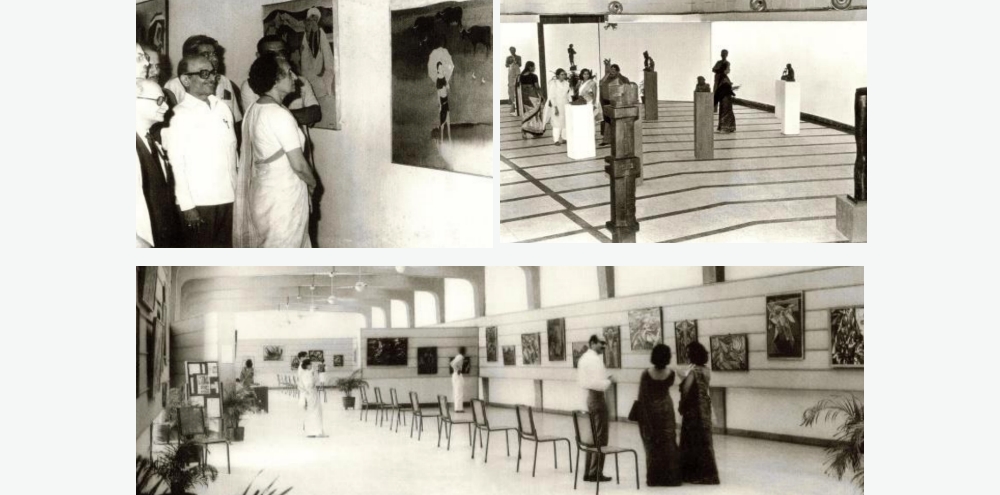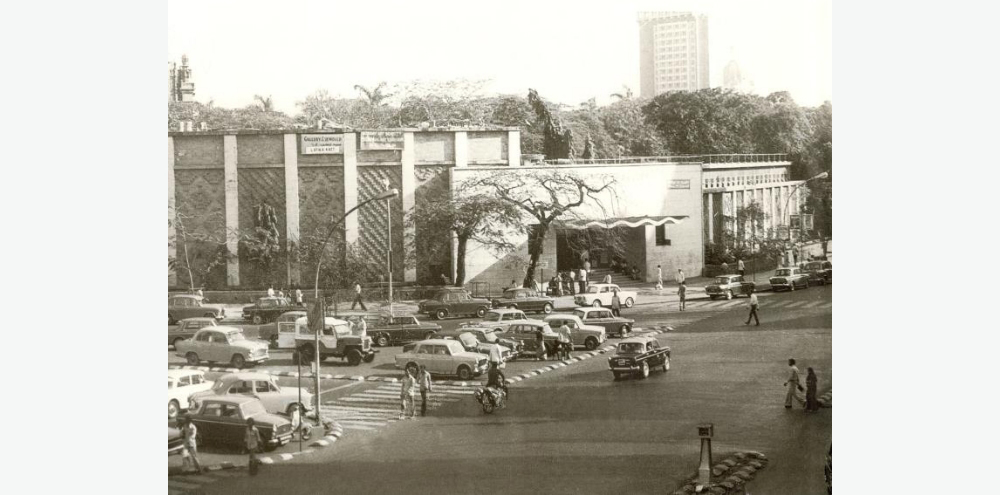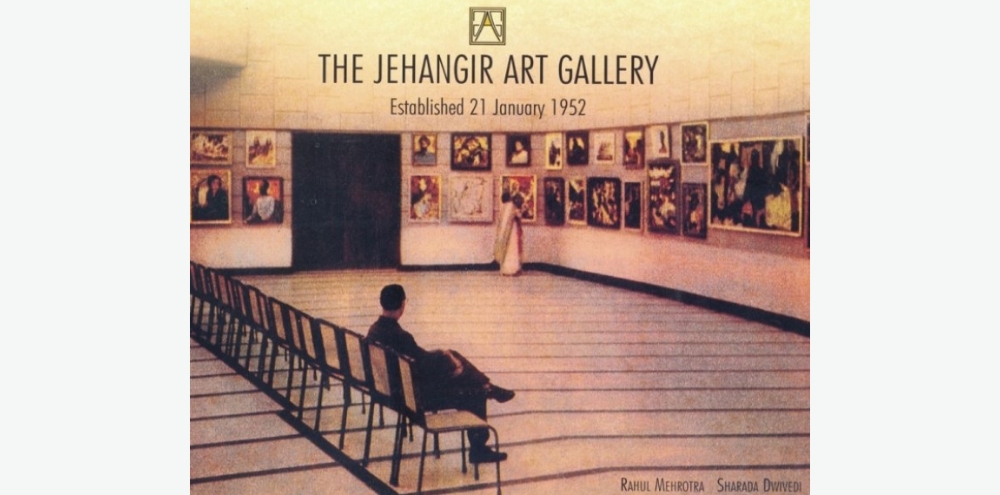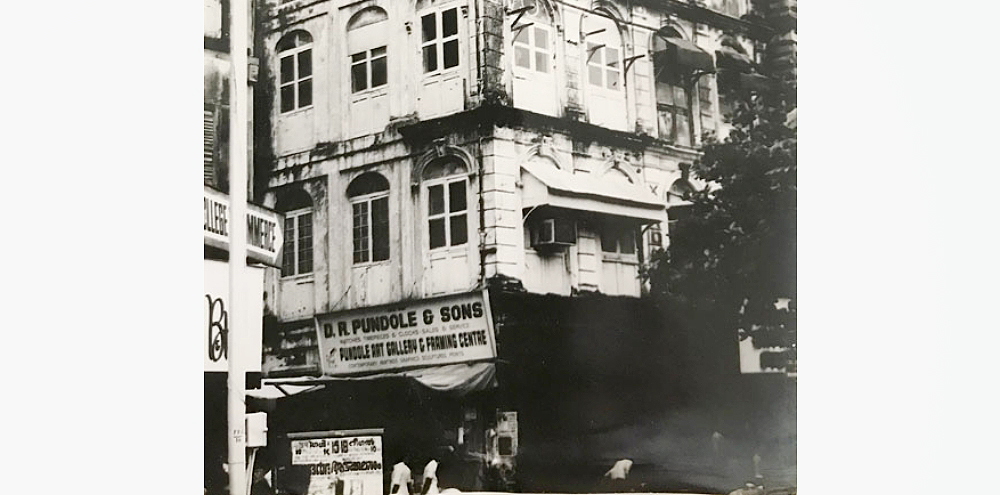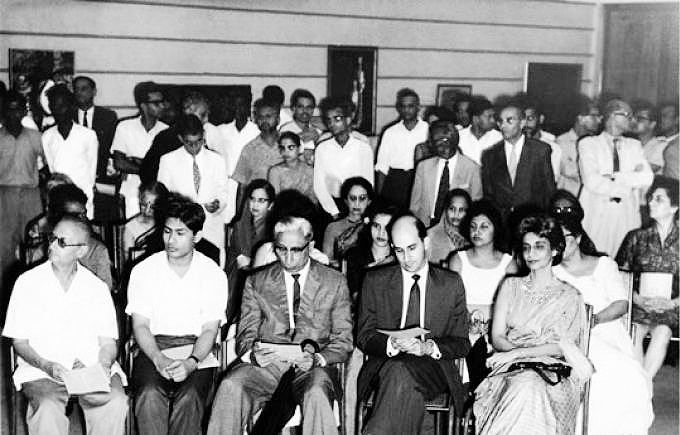 Over the years, the establishment of several commercial galleries across the city paved the way for a vibrant art world and a community of art collectors and audiences. Today, these galleries continue to be a strong presence in an ever-growing art market, not only in Mumbai but also across the country. While the presence of such spaces has been important in building a layered and professional art industry, it has also led to the creation of seemingly exclusive and privatised spaces for art viewing, as we will learn more about in Lesson 8 of this course.
In this Topic, we discuss the contributions and enduring influence of the Progressive Artists' Group in modern Indian art. To learn more about them, follow the links below to check out the MAP Academy's online resources.
Further Readings