Let's turn our attention to some figures who shaped Baroda's art in the 1970s, beginning with Bhupen Khakhar's work and truly pioneering role in Indian art.
Khakhar, who was born in 1934 in Bombay, got a degree in economics before becoming an accountant. On Gulam Sheikh's invitation, Khakhar went to Baroda to study art criticism in 1963. There, He even began painting on the side, working as a chartered accountant in Baroda in addition to being a practicing artist and writer in Gujarati until his death in 2003.
Holding this dual position in his profession allowed him to regularly move among the academic intellectual art community in Baroda and the broader middle class life and society that his accountancy offered in Baroda, along with the cosmopolitan art world in Bombay, all of which ultimately affected his rich practice.
Being a part of a vibrant circle of artists that were shaping the debates on Indian art and aesthetics of the time, Khakhar experienced social freedoms that would have been impossible for him at home in Bombay, contributing to his ability initially to produce artwork that was so different from the prevailing trends of the Indian art world in the mid 1960s. This included his integration of irony, themes from popular religious and secular visual cultures, and the representation of different classes of people and ordinary environments not commonly depicted in Indian modernist art. Later, this would also include Khakhar's sexuality and personal life, beginning with his "coming out" painting You Can't Please All in 1981.
From the beginning of his artistic career, Khakhar was well-versed in art history and articulate about his engagement with Western and Indian visual referents. Yet he also went to great lengths to present himself as a simple middle class worker who painted only as a hobby. Khakhar was soon hailed in the Indian press as "India's first Pop artist." As was also true of Pop art in the West, Khakhar's early collage work was a reaction against oil on canvas and the appearance of a painterly hand and labor, which was associated at the time with expressionism. It also allowed him to cultivate the illusion that he could not paint well. Like European and American Pop artists, Khakhar integrated subtle political critiques, themes from popular visual culture, and irony in his work.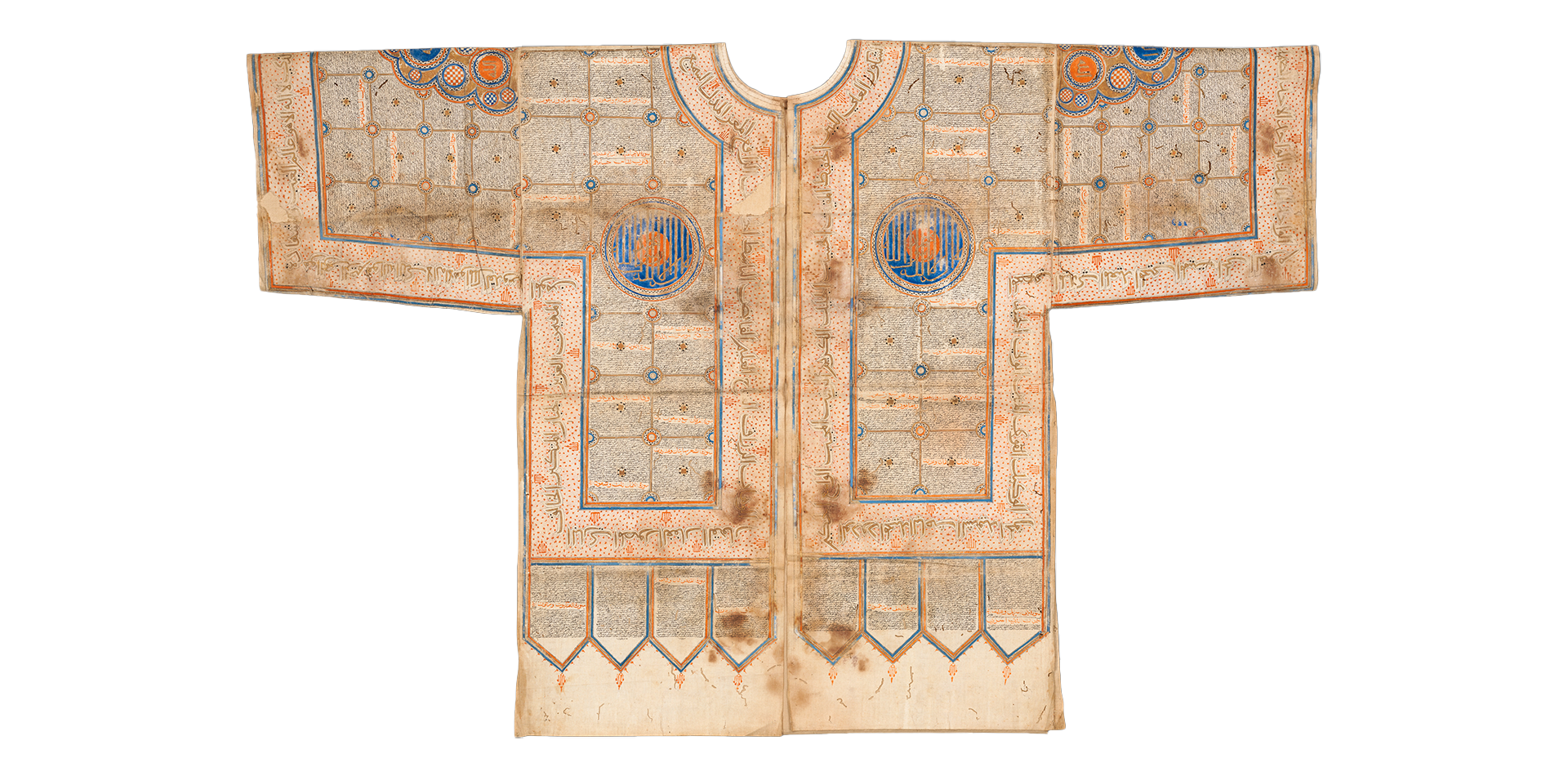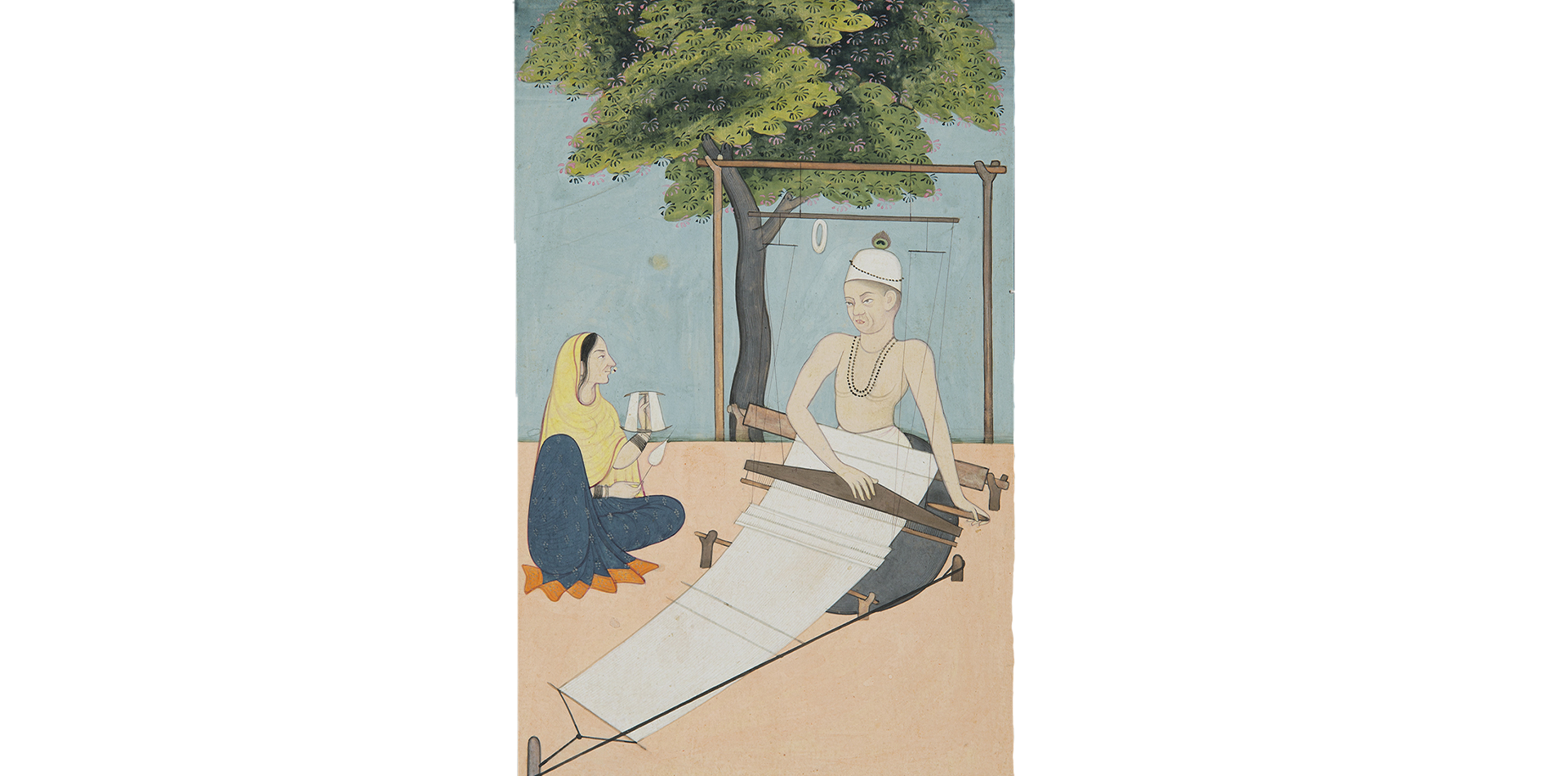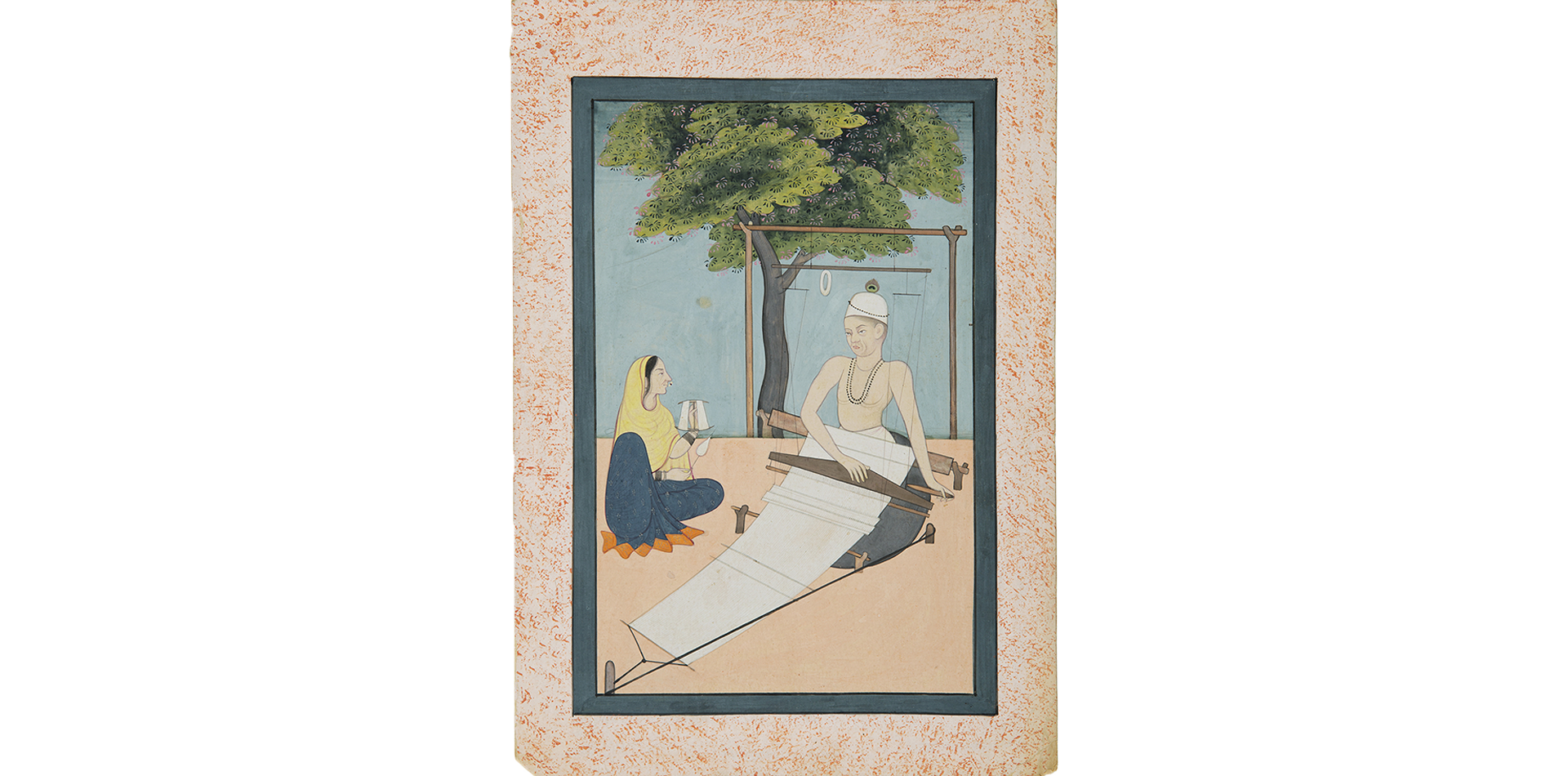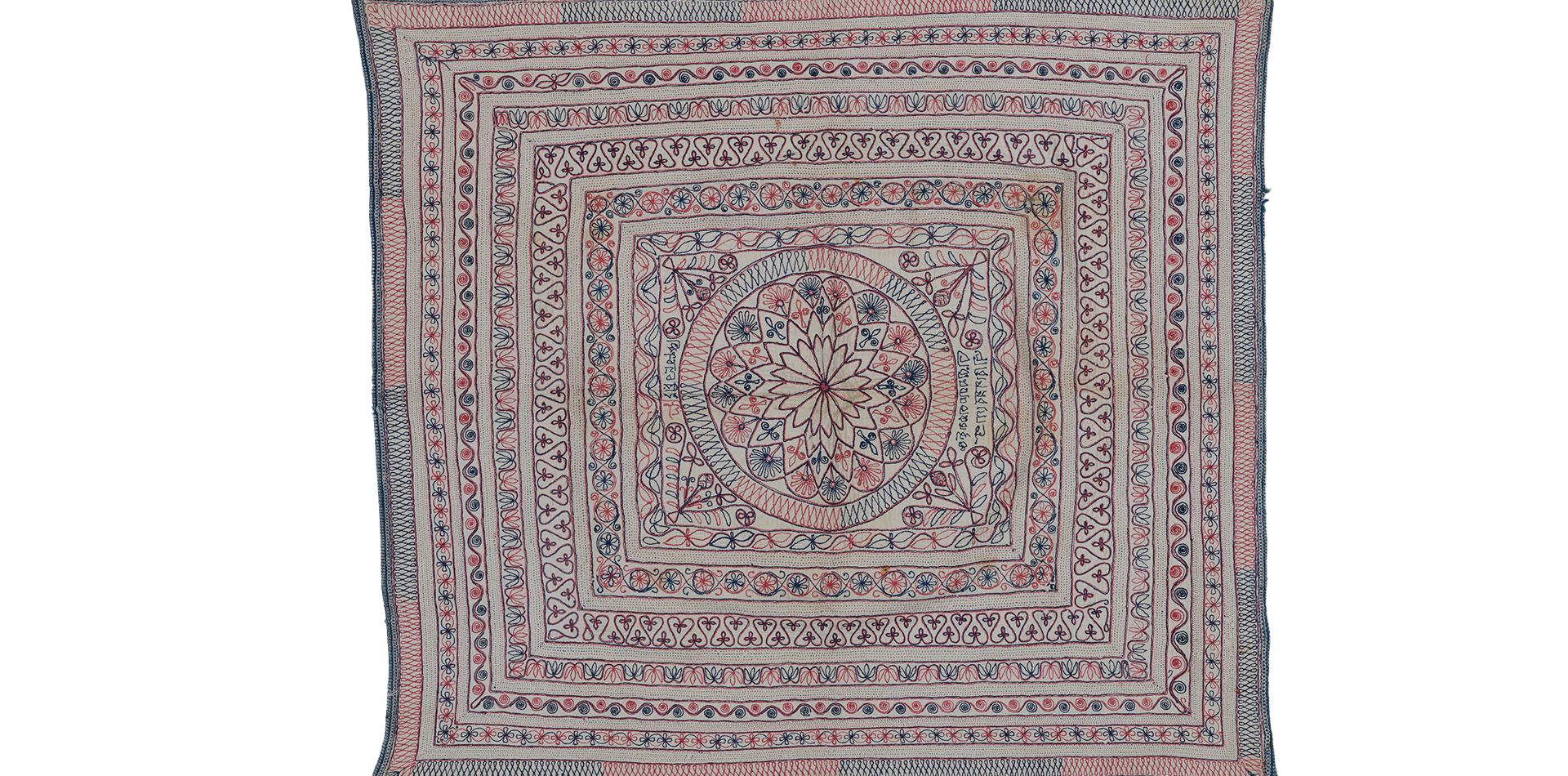 Let's look now at two works that show how Khakhar developed his own unique visual language within the frame of Pop. The painting A Parsi Family presents a traditional group portrait sitting, seen from an unusual distance. India's dwindling Parsi community is primarily associated today with the history of Bombay, and among them have been some of the most influential and prominent citizens of the city. Parsis, or Zoroastrians, are an ethno-religious group who fled from persecution in Iran to ports in Gujarat beginning in the 8th century. If one zooms in, the family is legible as Parsi with the men's hats coupled and the western dress on the little girl, but it is ironic and humorous to see the family stripped of the conventions normally associated with Parsi life in urban India. Khakhar presents here an uninterrupted, unmarked, and strange setting with no real context. Instead, the family is framed by two potted floor plants on each side, without much indication of warmth or liveliness among them otherwise, almost like a still life. The distance of our viewing and abstraction from normal life add to the wryness of this portrait. The work is also a clever commentary on the long tradition of studio photography in India, whereby families might have their portraits taken in front of aspirational backdrops signaling ambition or other desires.
Man with a Bouquet of Plastic Flowers shows a greater degree of irony and artifice, two hallmarks of Pop. The painting is a scene of solitude with a clearly divided composition separating the central figure and surrounding scenes. The man at the center of this work is serious, with the characteristically stiff or intentionally awkward posture of many of Khakhar's figures. The anonymous man is placed within the context of Indian 'calendar prints' which often featured prominent figures like politicians, speaking to Khakhar's interest in bridging high and low visual cultures. Understanding the work hinges in large part on the fact that the flowers the man holds are plastic, and therefore artificial and devoid of life. This may cause us to pause as we read his expression and body language: he looks straight at the viewer, his face shaded and mouth downcast, with his bouquet clasped tight to his body. Is he melancholy? Is he to be read as sincere?
While the man remains the central focus of the work, further clues to reading the work can be found in the everyday events in the background. Instead of scenes of glory or admiration — that one would expect if Khakhar were following rather than satirizing the conventions of calendar art, this man is surrounded by empty interiors and scenes that speak to alienation, loneliness, and the darkness of ordinary life.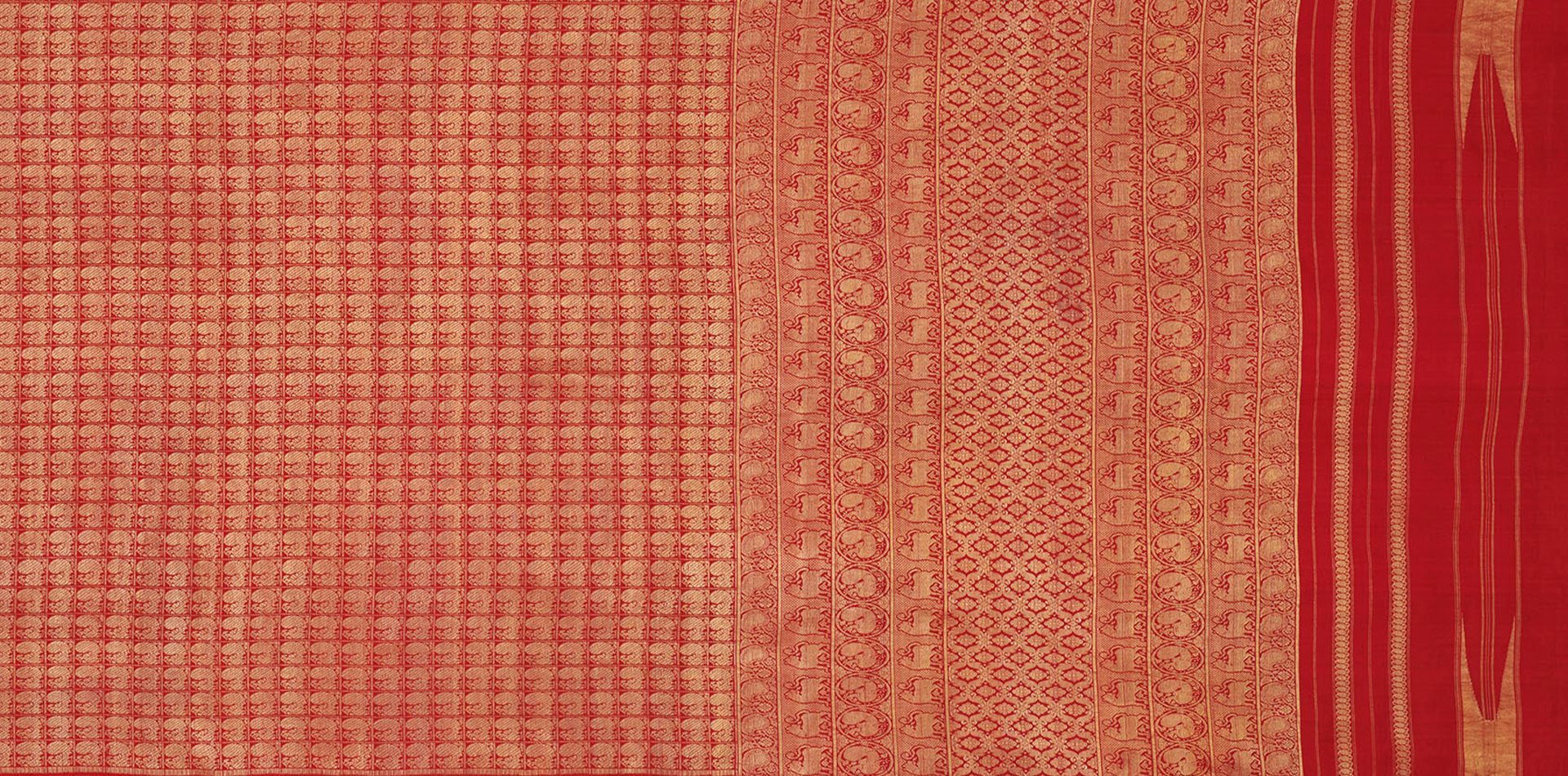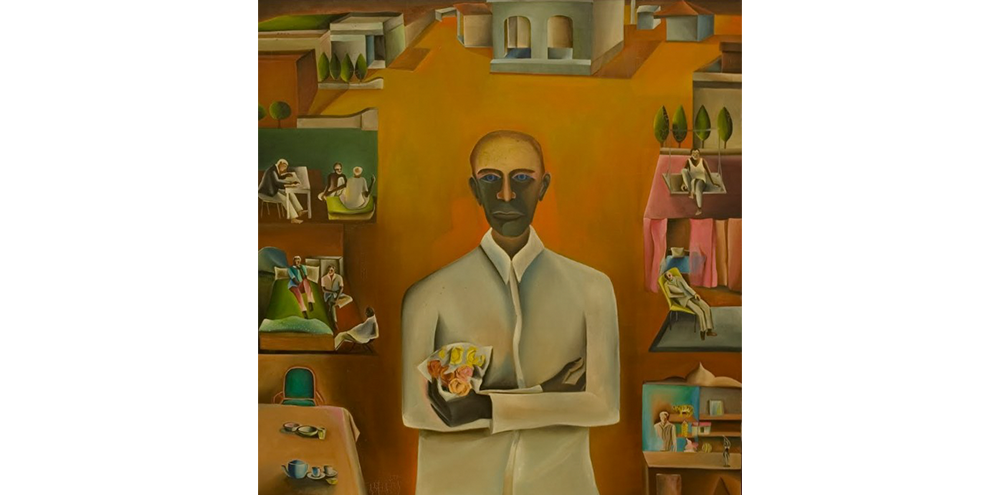 Beginning in the early 1980s, Khakhar's work took a more personal turn, becoming the first artist in India to address his homosexuality through his painting. His iconic "coming out" painting You Can't Please All shows a nude man on a balcony in the foreground as he watches a layered townscape below. The balcony acts as a physical and metaphorical edge of his private life, and the man's position and gaze indicate his engagement in the public realm. The narrative scene below shows ordinary elements of village life amidst a representation of Aesop's fable about a man and his son who unintentionally end up killing their donkey by obeying the guidance of their community. In this way, the painting integrates the personal, the everyday, and the mythical/symbolic, all of which remain central to narrative figuration and elements of Khakhar's work though the rest of his life.
Khakhar's "Pop" can also be looked at within the broader frame of narrative figuration.